Viewership of 'O'Reilly Factor' drops without Bill O'Reilly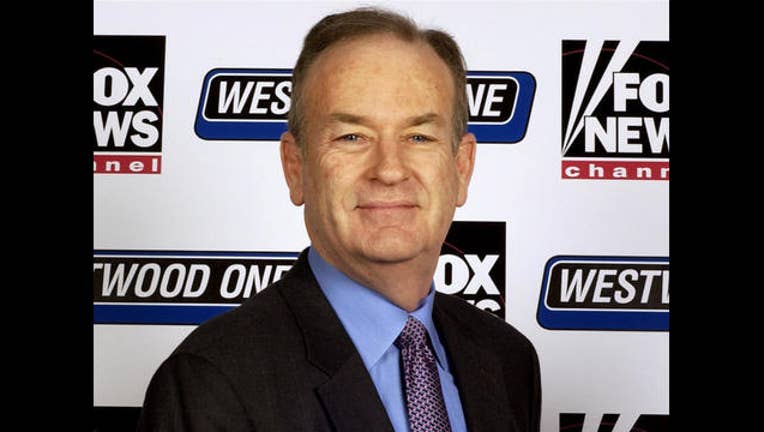 article
NEW YORK (AP) -- Through four days of Bill O'Reilly's vacation, his show's viewership declined by 23 percent in the hands of substitutes Dana Perino, Eric Bolling and Greg Gutfeld.

O'Reilly is on a nearly two-week vacation at the same time Fox News Channel's parent company looks into a woman's accusation that her career was slowed when she spurned his advances. Dozens of his show's advertisers have fled following reports of harassment settlements paid to other women. O'Reilly has denied any wrongdoing.

Despite the vacation, the pressure is staying on O'Reilly and 21st Century Fox, which is looking into at least one complaint about his behavior. On Tuesday, attorney Lisa Bloom said she was representing a former clerical worker at Fox who complained that day to a hotline established at Fox about O'Reilly's behavior during her six months working there in 2008.

The woman, who is African-American, said O'Reilly referred to her as "hot chocolate" at one point when they were together alone, made grunting noises and leered at her cleavage and legs, Bloom said. The woman said she never had a direct conversation with O'Reilly.
The woman, who is not contemplating any legal action, reported being "very stressed and disillusioned" about her job and believed she would be fired if she complained to anyone, Bloom said.

Marc Kasowitz, O'Reilly's attorney, said that it was "outrageous that an allegation from an anonymous person about something that purportedly happened almost a decade ago is being treated as fact, especially where there is obviously an orchestrated campaign by activists and lawyers to destroy Mr. O'Reilly and enrich themselves through publicity driven donations."

It wasn't immediately clear who he was referring to.

Bloom, who represents another woman who has complained about O'Reilly's behavior, said she is not taking payment for the O'Reilly cases.

Nielsen company figures show that so far, viewers aren't as interested in "The O'Reilly Factor" without O'Reilly. Perino has done the best, with her 3.15 million viewers on Monday down 16 percent from O'Reilly's performance a week earlier. Bolling also showed a 16 percent drop from O'Reilly a week earlier, and he reached 3.11 million viewers.

The 2.32 million who watched Gutfeld on Friday was down 39 percent from the previous Friday and, alarmingly, was even lower than Tucker Carlson's audience at 9 p.m. Carlson usually benefits from O'Reilly's strong lead-in.

Still, the substitutes beat their cable news competition. And Fox pointed out that the network finished last week ahead of all cable networks in viewership, as it has for much of this year.

O'Reilly's viewership spiked in the days following an April 2 New York Times report on the harassment allegations. In the week that followed, viewership increased to an average of 3.71 million, up 12 percent from the week before the report and 28 percent over the same week in 2016.

O'Reilly averaged nearly 4 million viewers a night for the first three months of 2017, his best performance ever. Viewership tends to drop with the arrival of daylight savings time.

Meanwhile on Tuesday, a women's group said it planned to hire an airplane with a banner, as well as drop off petitions at Fox News Channel's New York headquarters, calling for O'Reilly to lose his job at the network.