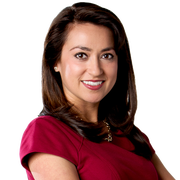 Allie Rasmus is happy to be back reporting in the Bay Area where she was born and raised.
She came to KTVU after working as a reporter in Phoenix, Austin, and Washington, D.C. She won awards for her political coverage based out of the state capitol in Texas. In Arizona's capital city, she covered the immigration debate, the housing market crash and the Great Recession. Here in the Bay Area, she earned an Emmy nomination for a story about the homeless crisis.
Allie graduated from Northwestern University with dual degrees in political science and journalism, and went on to earn her master's degree in journalism at Northwestern's Medill School of Journalism. After graduation, she lived with her grandparents while working for Univision's news bureau in Mexico City. Allie is a member of the National Association of Hispanic Journalists and former NAHJ Ruben Salazar National Scholarship winner.
When she's not at work, you can catch Allie strolling through her favorite Oakland neighborhoods, sampling the great food at restaurants and cafes in Oakland, or hiking the trails in the East Bay hills. She and her husband love taking their two young children to the places Allie loved going to as a kid in the Bay Area: Children's Fairyland, the Oakland Zoo and the Grand Lake Theater. Allie considers herself "East Bay all the way" and never gets tired of enjoying the place with the best climate, culture and people in the world.
The latest from Allie Rasmus