Correctional officer, aka 'Pocket Boy,' named in new Dublin prison sex abuse lawsuit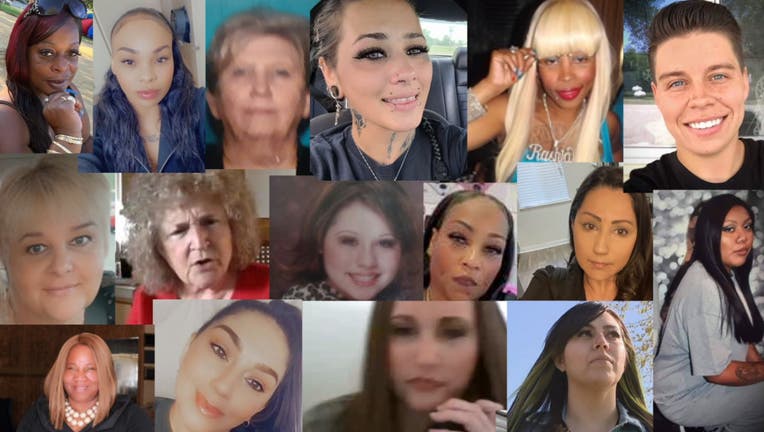 article
DUBLIN, Calif. - A woman has sued several more correctional officers at the Federal Correctional Institute in Dublin, including "Dirty Dick Smith," who was arrested by the FBI last week in Florida and another whose nickname is "Pocket Boy."
The suit, filed Friday by San Diego attorney Jessica Pride in U.S. District Court Northern California, alleges that correctional officers Isaac Venegas and Darrell Smith, aka "Dirty Dick Smith," both sexually harassed and assaulted her client, identified in court papers as J.A. 
Efforts to reach Venegas and Smith were not immediately successful on Monday. Smith was indicted in April and arrested in Florida Thursday on 12 counts of sexual abuse by federal prosecutors. He does not yet have a court date to be formally charged in Oakland. Venegas has not been charged with any crime.
Smith is still employed by the Bureau of Prisons. Venegas is currently employed as a Senior Officer Specialist at the FCI Dublin, according to the Bureau of Prisons.  
A BOP spokesperson said the agency doesn't comment on "matters that are the subject of legal proceedings."
Venegas' nickname is "Pocket Boy," the suit states, because when incarcerated women disrespected him, Venegas would force them to hold his pocket and walk next to him. 
According to the suit, Venegas began sexually abusing and speaking to J.A. in November 2020, after she was moved to an isolated unit where she worked as an orderly cleaning rooms. 
Over the next year, Venegas "relentlessly harassed" J.A. "while she was trapped in the prison," the suit states. 
J.A. alleged that at least once, he made a comment to the effect of: "Has anyone ever told you that you have a voluptuous butt like J Lo?" 
Another time, he rubbed his penis against her back and buttocks, making "mmmmm" sound while biting his lip, the suit states. She also accused Venegas of bribing her by bringing her candy and snacks so that she would go into his office, where there were no cameras. 
J.A. was terrified to report him because she feared his retaliation, the suit states. 
In an interview on Monday, former FCI Dublin unit manager Tess Korth said she knew all about Venegas, whom she referred to as "Pockets."
She said when Venegas worked in her unit, she saw him allowing fights to happen among women and knew that he punished at least one woman by making her hold onto his pocket as she walked by him.
"I advised the captain to get rid of him, like the month or two he was there," Korth said. "It would have been easy while he was on probation." 
Korth left FCI Dublin in May 2022 when she said she was essentially forced out for reporting a variety of abuses. 
Other officers allegedly sexually assaulted her, too, the suit alleges. 
J.A. also said Smith sexually harassed her because he had an "affinity of Mexican inmates." Her suit alleges that he would often tell her about his trips to Tijuana and asked her to meet him at a strip club. He also stood outside her cell window and shower to watch her – a complaint that at least seven other women have also alleged. 
J.A.'s suit also names an Officer Williams, Sergio Saucedeo and convicted Warden Ray Garcia as creating conditions for cruel and unusual punishment. 
Pride is representing 15 women who have, or soon plan to, file civil charges against roughly 20 officers at FCI Dublin. 
Currently, including Pride's suits, there are roughly 20 individual civil sex abuse suits filed against various officers at FCI Dublin. To date, six officers have faced criminal sexual abuse charges, the most of any prison in the United States. 
The BOP has repeated that the agency doesn't tolerate sexual abuse. 
In a one-on-one interview with KTVU in April, BOP Director Colette Peters acknowledged that "culture change takes time." 
She said when she toured FCI Dublin in April, she wasn't hearing of current reports of sexual abuse. 
If sexual abuse or retaliation were to occur, Peters said, she would want to know and investigate the allegations immediately. 
"We take every report of sexual misconduct very seriously," Peters said. "And that's certainly not what the women in custody were portraying to me during my visit."
But Korth has a different take on it.
She said that no one listened to her when she reported Smith, Venegas and other officers' behavior to superiors. 
Korth is now trying to file a Whistleblower Protection Act suit, alleging the BOP retaliated against her for speaking out.  
"So many victims [and what happened to them ] could have been prevented," Korth said. 
Lisa Fernandez is a reporter for KTVU. Email Lisa at lisa.fernandez@fox.com or call her at 510-874-0139. Or follow her on Twitter @ljfernandez