Dorothy King, owner of Everett and Jones BBQ, dies
OAKLAND, Calif. - She was known as The Queen of 'Q'; East Bay kitchen matriarch, Dorothy King, owner of Everett and Jones BBQ has died.
King passed away peacefully on Wednesday, surrounded by her family, a spokesperson said. She battled breast cancer and was 69.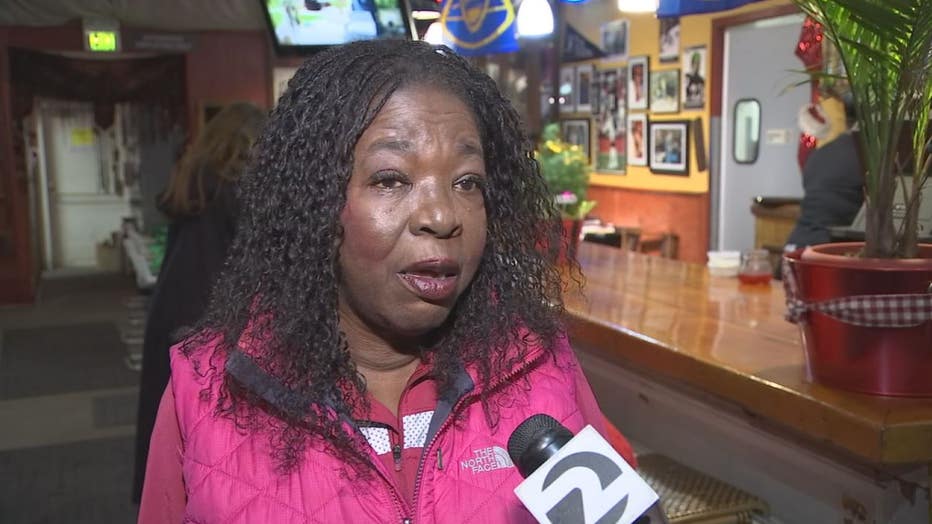 Dorothy King, owner of Everett and Jones Barbeque.
But her restaurant was only part of who she was.
"Compassionate, rebel, can I say badass? Yeah, that was my mom," said King's daughter, Dottie Moore on Friday.
The restaurant's Jack London Square location was closed Thursday due to her passing. The local-owned franchise has two Oakland locations and one in Hayward.
King comes from a lineage of barbecue royalty. Her mother, Dorothy Everett, founded the East Bay staple that has hosted elected officials, celebrities and professional athletes over the years. Everett and Jones has famously been "Smokin' in Oakland since 1973." 
A who's-who list of politicians, celebrities and athletes have dined and held events at the restaurant including; Vice President Kamala Harris, former President Bill Clinton, Congresswoman Barbara Lee, Steph and Ayesha Curry, Marshawn Lynch, Berry Gordy, and Tyra Banks.
A picture of her with former President Barack Obama hangs on her restaurant's wall. "She was so happy. She looked like, she just met her favorite teen idol or something," daughter Nina Moore said with a smile and laugh. "It was just funny." 
King was active in her community and was known for hiring the homeless and formerly incarcerated individuals. She was able to open a home for women and children with Dignity Housing West in West Oakland. She also advocated for the homeless, homeless women and their families, and was instrumental in getting Housing and Urban Development to open vacant properties for them to use.
She was a person that brought me from nothing to who I am now, which is her manager," said Henry Rhodes. He said he was homeless for nine years before King gave him a job and a life. But Rhodes wasn't the only one.
Rhodes said King worked with a program that helped get ex convicts and people who were released from jail back to work. "She would gladly hire them," he said. Rhodes said each night she would give plates to dozens of homeless people and sent no one away.
"She didn't believe in turning no one away," Rhodes said. "She always believed that that person you turn away might have been sent by god." 
"My mom is...for the people," Nina said.
Word of King's passing spread fast on social media as tributes poured in, including from entertainer and activist, Donald Lacy Jr.
"I say that Oakland lost a champion because she stood for so many people throughout our city: the homeless, the hungry, and anyone who needed help. She had a spirit of doing things," Lacy Jr. said. "When my daughter was killed Dorothy was there for me and my family." He said he considered King one of his "sheros."
"When she walked into a room you knew it. Not because she was loud, but because you definitely saw her," Dottie said. 
King is survived by her husband, four daughters, two sons, two son-in laws, grandchildren, her siblings, many other family members and her beloved Yorkshire Terrier, "Saucey."