Dublin prison guard charged with sex crimes may not delve into women's criminal pasts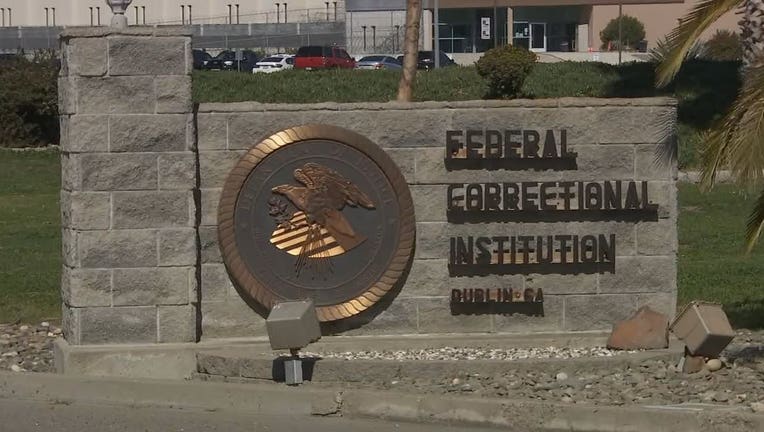 article
OAKLAND, Calif. - A judge has ruled that the defense attorneys representing an FCI Dublin prison guard headed to trial Tuesday on sex crime charges may not delve with too much detail into the past criminal histories of the women testifying against him. 
In court papers and during his jury selection, attorneys representing John Russell Bellhouse of Pleasanton said they wanted to bring up in front of the jury that one of the women hid methamphetamine in her baby's diaper bag in 2012, and another woman who was convicted of health care fraud lied in 2014 about her knee hurting when she was actually caught working at Macy's without a brace. 
However, U.S. District Court Judge Yvonne Gonzalez Rogers ruled that attorneys Shaffy Moeel of Oakland and Kathryn Ross of Berkeley may not bring up any of the particulars of those cases or talk about any crimes that are more than 10 years old. 
Bellhouse is charged with two counts of sexual abuse of a ward and three counts of abusive sexual contact while he was a correctional officer of the safety crew at the Federal Correctional Institute at Dublin. 
Prosecutors said the women he allegedly abused are expected to testify that he engaged in oral sex, touched their breasts and gave them contraband, such as extra food, energy drinks and jewelry from 2018 to 2021. 
And for the first time, Ross Klinger, a former FCI Dublin correctional officer also charged with sex crimes, is expected to testify against Bellhouse – his former colleague. 
Bellhouse is one of six FCI Dublin correctional officers to be charged with sex abuse crimes and the second of the six to go to trial. He has pleaded not guilty. 
The first of the six correctional officers to head to trial was former FCI Warden Ray Garcia, whom a jury convicted in December 2022 of eight counts of sex abuse and lying to the FBI. 
During Garcia's trial, his attorney, James Reilly, decided to verbally attack the women as convicted felons after they testified they were sexually abused, photographed naked and psychologically manipulated by the warden.
But that defense strategy didn't work for Garcia.
Simeon Meyer, the jury foreman in that case, told KTVU that he and his peers felt Reilly "did a really poor job." 
Meyer said the women were completely believable, even though Garcia's defense painted them as liars and criminals. 
Meyer said he and the other jurors did not like how Reilly "treated the [women] with impunity." 
Meanwhile, a source told KTVU that Garcia began his 5-year, 10-month sentence on May 19 at the Iowa State Penitentiary because the former warden has intimate knowledge of security systems across all U.S. prisons and wasn't allowed to serve his sentence in a federal facility.
It has been impossible to verify this independently, as both the Bureau of Prisons and the Iowa Department of Corrections websites do not have him listed in custody. Representatives at both agencies refuse to state where he is. 
The source said this is often the case with high-profile cases. 
Lisa Fernandez is a reporter for KTVU. Email Lisa at lisa.fernandez@fox.com or call her at 510-874-0139. Or follow her on Twitter @ljfernandez