Gov. Newsom appoints Oscar Grant's uncle to police accountability board
OAKLAND, Calif. - California Gov. Gavin Newsom announced on Thursday he has appointed Cephus "Uncle Bobby" Johnson, the uncle of Oscar Grant, to a police accountability board. 
Newsom's announcement came in a press release. In it, he said Johnson, a San Jose Democrat, was appointed to the Peace Officer Standards Accountability Advisory Board. The nine-member board was created by the state Senate and signed into law by the governor in 2021. 
Johnson makes up one of two of the board's members from the public. The other members are comprised of police or former police officers of various rankings and levels of experience. One of the criteria for a member of the public to be appointed is that they have substantial experience working with community-based organizations on issues related to police accountability. 
Newsom notes that Johnson has been a co-founder of the Love Not Blood Campaign since 2014. He is also a member of the affiliated group, Families United 4 Justice Fathers Network. In addition, Johnson has served in the military. 
Grant, Johnson's nephew, was shot and killed on the Fruitvale BART station platform in Oakland by a BART police officer in a high-profile incident that was caught on camera New Year's Day 2009.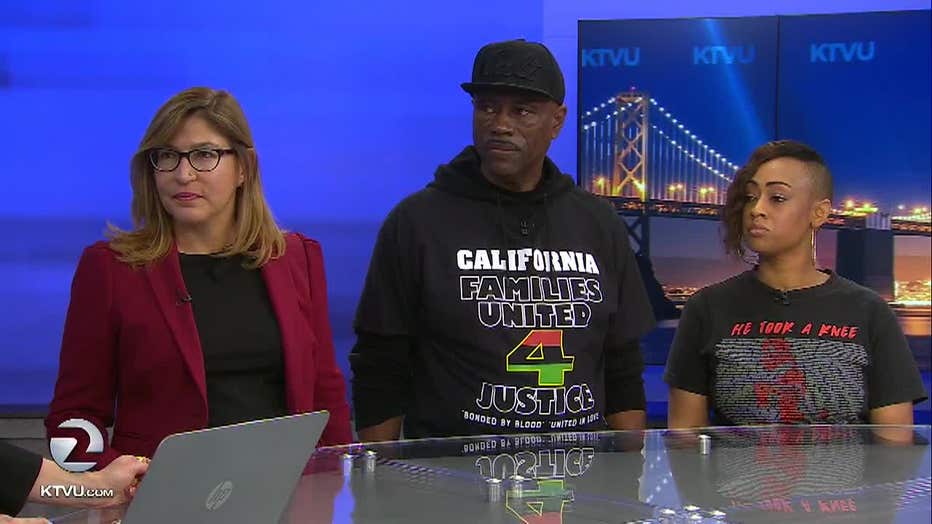 Cephus "Uncle Bobby" Johnson from a 2019 KTVU interview. 
The police officer who shot and killed Grant, Johannes Mehserle, said he mistakenly grabbed his gun instead of his Taser. He shot Grant while he was handcuffed and in a prone position face down on the platform. It was another officer who had restrained Grant before Mehserle fatally shot him. 
In 2010, Mehserle was charged with murder. However, a jury convicted him of involuntary manslaughter. He served half of his two-year prison sentence after receiving credit for good conduct in jail.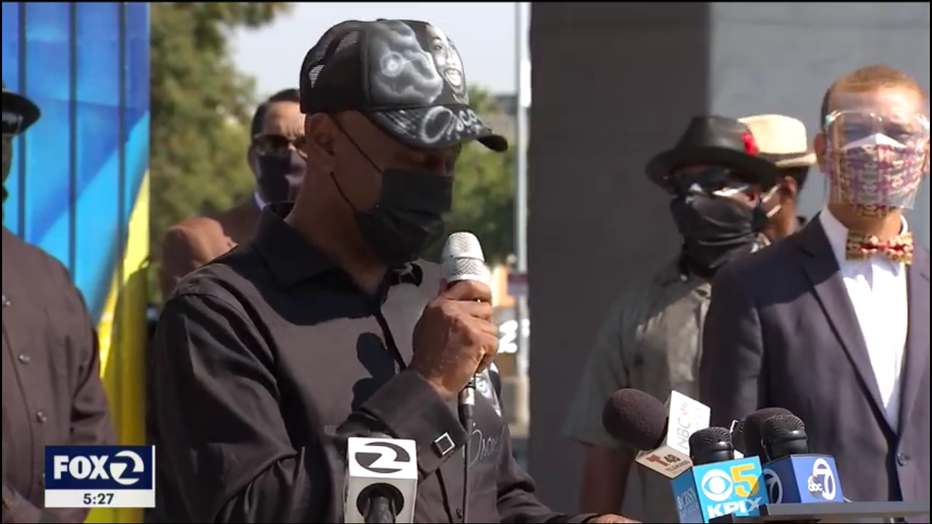 Cephus "Uncle Bobby" Johnson, Oscar Grants uncle. Oct. 5, 2020
An internal investigation by BART, later found that Mehserle had an unusually high number of excessive force complaints prior to shooting Grant, who was unarmed and 22-years-old at the time of his death. 
In 2020, the Alameda County District Attorney's Office, then led by Nancy O'Malley, reopened the case of Grant's shooting death after the family urged her to do so. At the time, legal experts doubted much would come from reopening the case. BART had previously reached a $1.3 million settlement with Grant's mother, Wanda Johnson over this case. 
Last year, Oakland City Councilmembers dedicated Feb. 27, Grant's birthday, as 'Oscar Grant Day' in his honor. A mural honoring Grant was unveiled at Fruitvale BART station in 2019. 
A popular 2013 film depicting these events, Fruitvale Station, was directed by Oakland native Ryan Coogler.