Judge could bar comments to media after Half Moon Bay shooting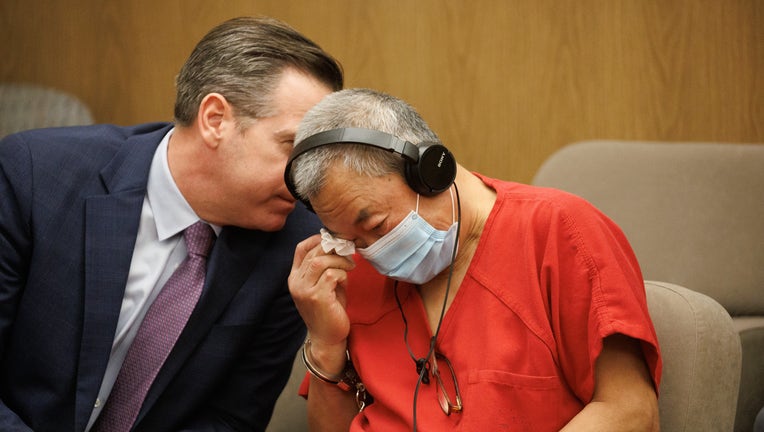 article
REDWOOD CITY, Calif. - A judge on Friday barred attorneys from talking to the press about the criminal case of a farmworker accused of killing seven people last month in back-to-back shootings at two Northern California mushroom farms.
San Mateo County Judge Elizabeth K. Lee on Friday issued a gag order prohibiting prosecuting and defense attorneys, as well as the alleged killer and the county Sheriff's Office, from talking to reporters about the facts of the case or sharing opinions about what happened. They can still discuss rulings that were made in open court and the procedural status of upcoming hearings.
Earlier, the judge granted a request from defense attorneys to restrict remote access to court records, the Bay Area News Group reported.
Press descended upon Half Moon Bay after the back-to-back Jan. 23 shootings, which authorities have said arose from workplace disputes. The violence was California's third mass shooting in eight days last month and followed the killing of 11 people in the Los Angeles area amid Lunar New Year celebrations.
Chunli Zhao, 66, is charged with seven counts of murder and one count of attempted murder.
Zhao has not yet entered a plea but admitted to the shootings during a jailhouse media interview. He has not responded to a request from The Associated Press through an online jail messaging system.
Lee on Friday heard the defense attorneys' motion to limit access to the case — proceedings which Zhao sobbed through part of, prompting the judge to call for a recess, the Bay Area News Group reported.
Jonathan McDougall, Zhao's defense attorney, called District Attorney Steve Wagstaffe's comments to the press "incredibly egregious" and asked Lee to bar the lawyers from speaking to media because the remarks could taint a jury, according to the news group.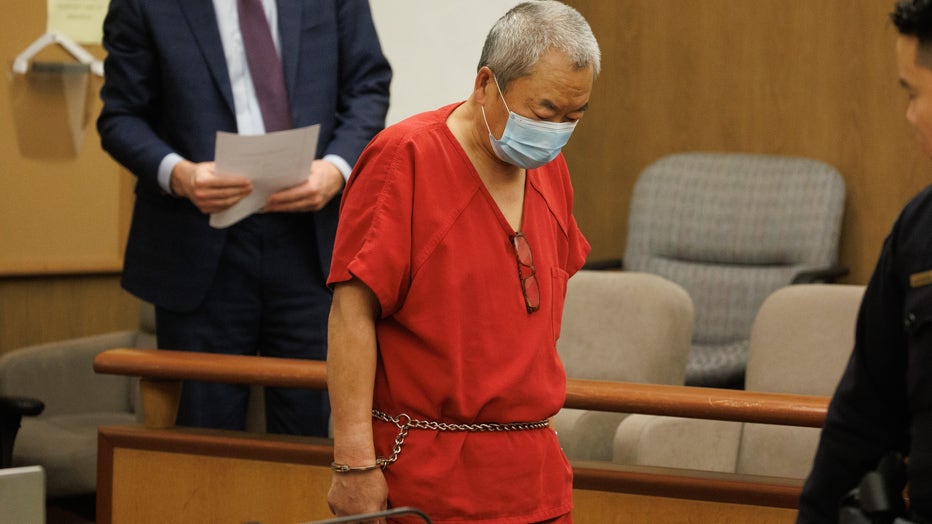 Chunli Zhao appears for a motion hearing at the San Mateo County Hall of Justice in Redwood City, Calif., on Friday, Feb. 10, 2023. Zhao has been charged with seven counts of murder and one count of attempted murder for the mass shooting on Jan. 23,
McDougall also said that the "aggressiveness" of the press, citing his client's interviews with media, means Lee should limit what the attorneys can say to reporters.
"Mr. Wagstaffe has confirmed information to the press from a law enforcement investigation, a disclosure of factual information," McDougall said. "This is all information that had not even been disclosed to the bench yet and is now being articulated by Mr. Wagstaffe to the press."
Prosecutor Josh Stauffer objected to the characterizations of Wagstaffe's statements. Lee has asked both sides to draft a gag order, the Bay Area News Group reported.
"My responsibility as District Attorney, in addition to being the county prosecutor, is to be a source of information for the public as to what is occurring in their criminal justice system," Wagstaffe said in an email Friday to the AP.
Wagstaffe wrote that he responds to every media inquiry and his role is different from that of Zhao's defense team.
"They have a duty to one person: the defendant charged with murders. My responsibility is to the public," he wrote, and to ensure "that criminal justice does not work behind a curtain."
Wagstaffe has made few public comments about the case besides confirming what media outlets had already written. For example, he confirmed the Bay Area News Group's previous reporting that the shooting rampage at one of the farms occurred after Zhao's supervisor there demanded he pay a $100 repair bill for his forklift after he was involved in a crash with a co-worker's bulldozer.
McDougall did not immediately respond Friday to the AP's request for comment.