Juvenile stabbed on San Francisco Muni bus suffers life-threatening injuries, police investigating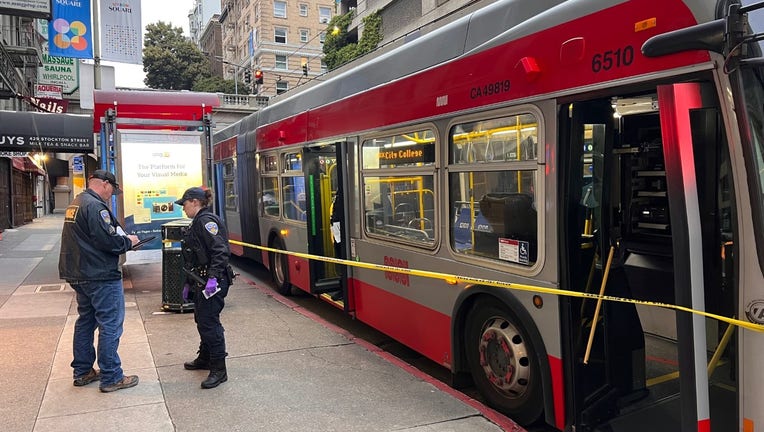 article
SAN FRANCISCO - San Francisco police are at the scene of a stabbing on a Muni bus near Union Square on Monday. Officials say one juvenile male is in the hospital with life-threatening injuries. 
SFPD's investigations Bureau tweeted at around 6 p.m. they were looking for witnesses. Subsequently, an SFPD spokesperson said multiple people have been detained after what appears to have been a physical altercation on the bus between multiple juvenile males, per their preliminary investigation. Witnesses assisted police in identifying those who may have been involved. Officer Robert Rueca said no arrests have been made. 
SFPD said at 4:41 p.m. officers were flagged down at Stockton and Sutter streets on a report of a stabbing aboard the bus. Our camera crew spotted the 8BX (Bayshore Express) bus surrounded by yellow crime-scene tape. 
San Francisco Municipal Transportation Agency said several bus lines in the area are affected, including the 8, 15, 30 and 45. 
Video of the area was posted to the Citizen app. 
Muni buses are equipped with video surveillance cameras. 
Last summer Muni was subject to deadly shootings. 
No further information was immediately available. This is a breaking news story. 
SEE ALSO: San Francisco Muni shooting: man allegedly pulled knife before being shot and killed
Still image of Stockton Street in San Francisco courtesy Citizen video.