Late Sen. Feinstein's funeral no longer open to public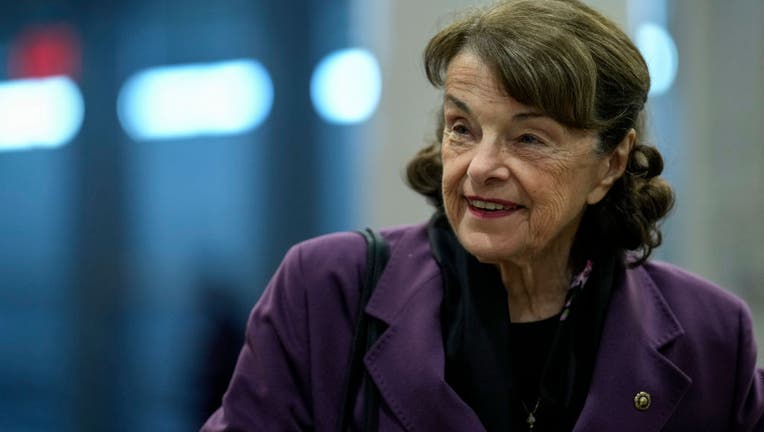 article
SAN FRANCISCO - Plans for late Sen. Dianne Feinstein's funeral service have been moved to San Francisco City Hall on Thursday, Oct. 5. The service was initially opened to the public, but no longer is due to security concerns, according to officials.  
Wednesday's announcement came from a press release. Feinstein's funeral service will be on the front steps of City Hall starting at 1 p.m.
"Due to increased security, [Wednesday's] memorial service for Senator Dianne Feinstein will no longer be open to the public. Only invited guests will have access to the service."
The service will be streamed online here.
"Following the service, the senator will be buried at a private, family-only ceremony," the news release said. 
Feinstein will lie in state at City Hall on Wednesday from 9 a.m. to 7 p.m. as no changes were made to Wednesday's schedule. That portion remains open to the public. 
Stream KTVU on your TV by downloading Fox Local on your Roku, Amazon Fire, AndroidTV or AppleTV device for free. More details here.
More coverage on the death of Sen. Feinstein:
Feinstein had served on the San Francisco Board of Supervisors after being elected in 1969. She would go on to become San Francisco's first female mayor in 1978 when a former supervisor assassinated fellow supervisor Harvey Milk and then-Mayor George Moscone.