PG&E restoring power from mass outage in San Francisco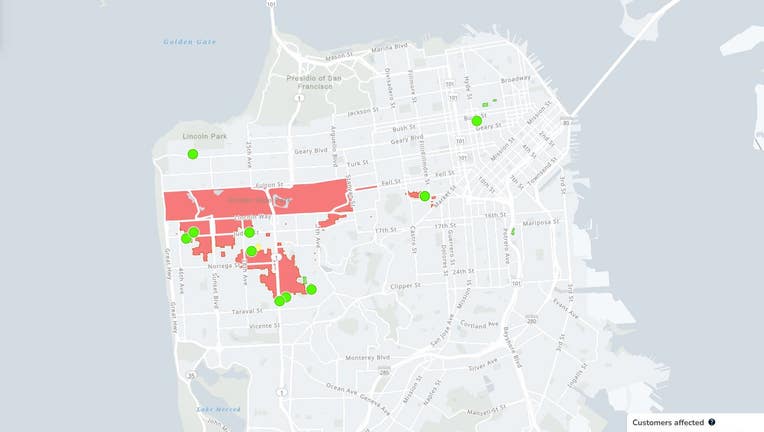 article
SAN FRANCISCO - Pacific Gas and Electric is reporting a power outage in San Francisco Friday evening. 
The PG&E outage map indicated nearly 9,000 customers were affected. The power outage impacted Golden Gate Park, the Sunset neighborhood as well as the Duboce Triangle area. 
The outage began at 7:12 p.m., the utility reported. The estimated time of restoration is 10:30 p.m. 
At around 9:30 p.m., the number of customers affected by the outage had dwindled to 1,600. Just about all customers in the Sunset have had their service restored. 
Video from the Citizen App showed a completely blacked out 23rd Avenue in the Sunset just after 7:30 p.m. 
No word on if the current heat wave was a factor in the outage. The city normally sees mild temperatures, but the mercury rose above 90-degrees Friday. 
PG&E says it is assessing the cause of the outage.