Bay Area storms: rain continues to wallop area, taking homes with it
HAYWARD, Calif. - As rain continued over the weekend, the Bay Area dealt with mudslides, downed trees, and disappearing roads. Many residents have had to leave their homes due to the destruction.
Ben Orellan and his wife were at home in Hayward, getting ready to watch the 49ers game Saturday afternoon when they heard a thud from the back of the house. They saw water and mud rushing toward their home.
"We have a 4-foot concrete wall in the back. It hit the wall, and it started climbing up, and it went over the wall and all of a sudden it just came down with force…took out some trees, and it hit the side of the house," said Orellan. 
The mudslide crashed into several homes along Faircliff Street.
"The walls and the sheetrock just started collapsing into the house," said Orellan. "You could hear it creaking and all these sounds it was making as the house was collapsing."
SEE ALSO: Evacuation orders remain in Monterey County as new storms expected
Orellan said their home partially collapsed and buried the master bedroom, living room, and laundry room. 
It has been a rough start to the new year for many across the Bay Area. What feels like endless rain has triggered mudslides, flooding, sinkholes, and other hazards for more than two weeks now. 
Niles Canyon Road is once again closed to traffic after briefly reopening. In Sunol, residents stacked sandbags to protect their homes from potential flooding. 
RELATED: Felton Grove evacuated amid severe flooding
On Pleasanton Sunol Road near Highway 680, a driver got stuck in floodwaters. The car was submerged, but the driver did manage to get out safely. 
In Pescadero, video from Cal Fire CZU shows the partial collapse of Stage Road. The road between Pescadero and San Gregorio Road is now closed until repairs can be made.
Highway 37 was also closed Saturday due to flooding. Large pools of water covered the highway near Atherton Drive.
It remained shut down to drivers Sunday morning.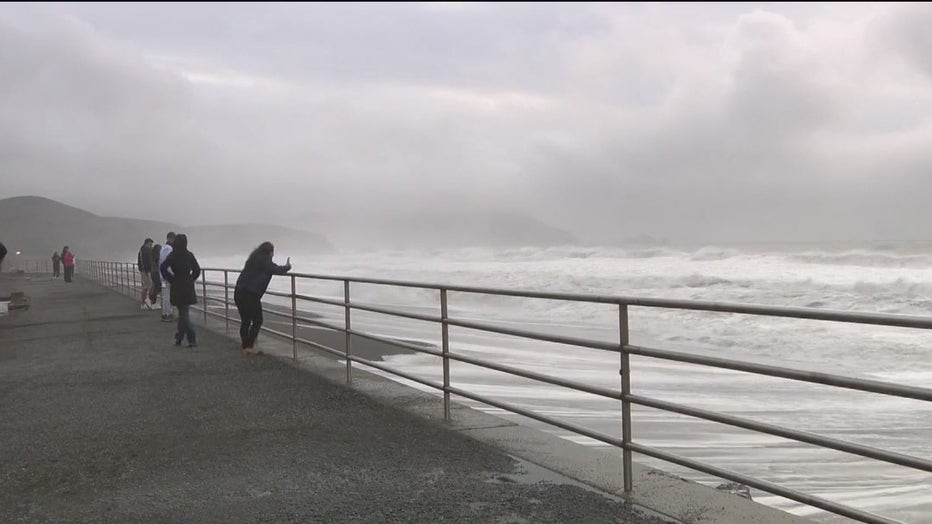 -