San Jose police arrest 15-year-old after hit-and-run kills pregnant mom, baby
SAN JOSE, Calif. - San Jose police on Monday said they've arrested a 15-year-old following a hit-and-run in a stolen car that killed a pregnant mother and her baby, who was delivered – and died – a day later. 
The teen was booked into Santa Clara County Juvenile Hall. Police did not elaborate on what evidence led them to arrest the teen. Santa Clara County District Attorney's Office said the teen is currently being held for felony hit-and-run, but they could be charged with two counts of vehicular manslaughter. The D.A.'s office has not decided if the teen will be charged as an adult. 
Four days earlier, police said a pregnant mother was driving a 2008 black Nissan Sedan on Blossom Hill Road and Winfield Boulevard, when it was struck by the driver of a 2013 white Hyundai sedan traveling southbound on Winfield Boulevard against a solid red light, police said.
The crash was severe.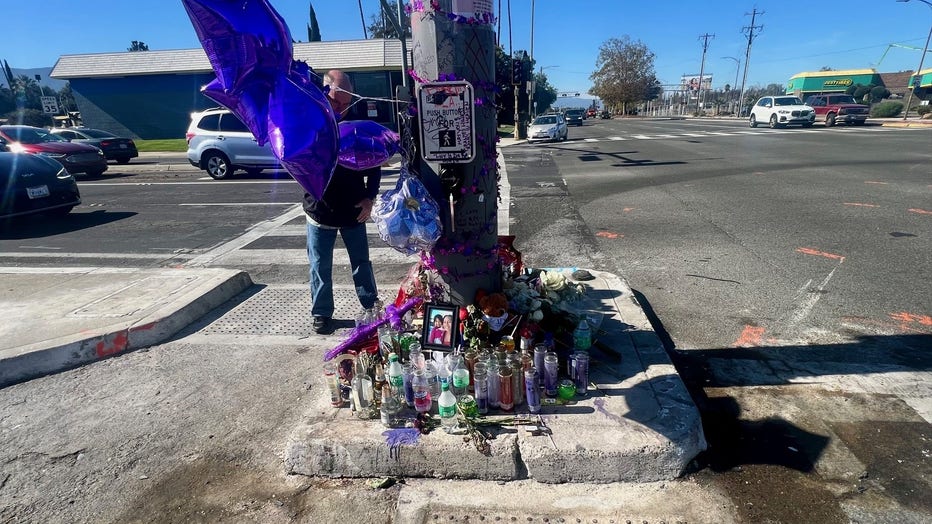 Site of a fatal hit-and-run crash in San Jose that killed a pregnant woman and her baby.
The pregnant woman died at the hospital. Her baby was delivered by emergency C-section, but died a day later on Oct. 25, police said. 
The Santa Clara County Medical Examiner identified the pregnant woman as April Marie Zoglauer, 21. Family and friends said she was eight months pregnant.
Friends said she was a pre-school teacher, known to students and their families as Ms. April. 
The two people in the Hyundai, described only as males, ran away. Police said it turns out the car had been stolen.
Police are looking for the second person who ran away from the Hyundai. 
Neighbors said speed was likely a factor in the deadly collision as cars constantly race through the area.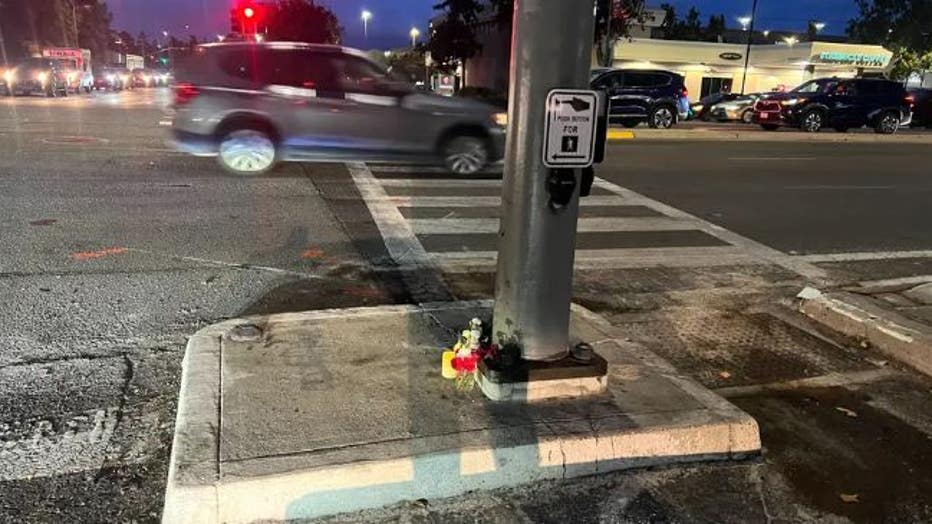 Scene of a fatal crash in San Jose where a pregnant woman was killed and her baby was delivered. Oct. 24, 2023
"People passing me on the roads doing 50 and I'm in a 40 zone doing 42 and they're just flying on down the road," said Pat Chapman. "I just feel really sorry for the family that that happened to them. That's just not a good thing."
Police said this marks the city's 42nd fatal collision and the 43rd traffic death of 2023.