Shooting leaves sleeping mother of 4 critically injured in Oakland: report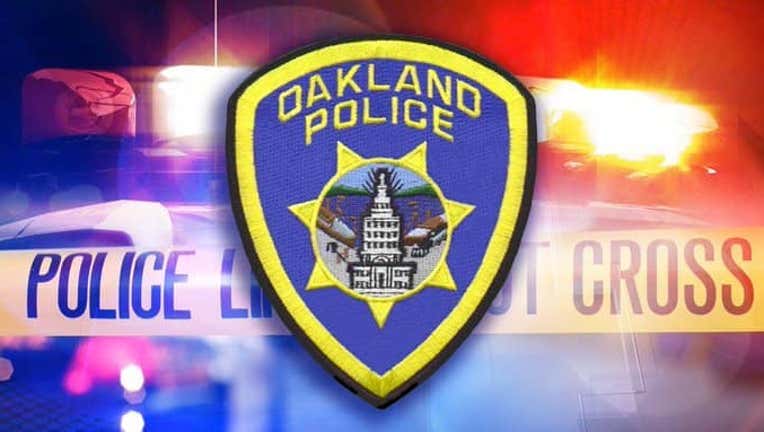 article
OAKLAND, Calif. - An overnight shooting in Oakland reportedly left a mother of four who was sleeping in her home critically injured.  
The shooting happened in the 1500 block of 92nd Avenue in East Oakland, just after 1:00 a.m. on Monday. 
Officers were responding to the area to investigate a ShotSpotter activation, when police received reports that a person had been struck by gunfire, the Oakland Police Department (OPD) said in a news release.
"When officers arrived, they located a victim who sustained a gunshot wound(s)," investigators said. 
The East Bay Times was reporting that the victim was a 25-year-old mother who was asleep inside her home, which was occupied by four children and other adults, and that the victim was targeted, with gunfire going through her bedroom wall, hitting her in the back.
SEE ALSO: Oakland residents question Alameda County DA, police at second public safety meeting
KTVU requested further details about the shooting from OPD, which would not confirm or deny the report. 
Police did say that paramedics tended to the victim who was then transported to a hospital and listed in critical condition.
"Investigators from the OPD Felony Assault Unit responded to the scene to take over the investigation into the circumstances surrounding the shooting," police said, as investigators asked anyone with information on the case to contact them. 
KTVU reached out to businesses in the neighborhood to see if anyone had heard about the shooting. 
No one we spoke with had any details, though one person said that shootings were a common occurrence in the neighborhood. "Every night," the person told KTVU, "This is a dangerous area." 
SEE ALSO: 2 shot to death in separate incidents, Oakland police say
The shooting came after another violent few days in Oakland. On Friday, a 42-year-old mother of two young children was killed by a stray bullet while sleeping in her home, when gunfire erupted in the Laurel district, just off 38th Avenue and Masterson Street.
Her death marked the 91st homicide in Oakland so far this year. 
There was no indication that Friday's shooting and the one in East Oakland early Monday were related.