Snow sightings in San Jose, San Mateo County, Santa Cruz mountains
SANTA CRUZ, Calif. - The weather is especially cold in the Bay Area this week; so cold in fact that snow blanketed Mount Hamilton, east of San Jose, parts of San Mateo County and Highway 17 in the Santa Cruz mountains. 
"It's rare that it snows," said Juan Carpio of Castroville. "It looks beautiful."
Carpio had driven all night, but when he saw the snow on the Santa Cruz summit, he pulled over to take pictures to show his friends. 
Others came up to the summit to scrape snow off their cars and engage in a snowball fight. 
"It's kind of like Tahoe, but in Santa Cruz," said Marilyn L'Heureaux who lives in Capitola. 
It's not unheard of for snow to fall in these areas. 
On Dec. 12, several feet of the powdery stuff had also covered these areas, turning Mount Hamilton into a scene from the North Pole. 
It's so cold this week that a winter weather advisory was issued on Thursday for the Sonoma coastal range. 
And snow also fell outside Alice's Restaurant on Skyline Boulevard in Woodside and along Highway 92 and Route 35 in San Mateo County near San Bruno.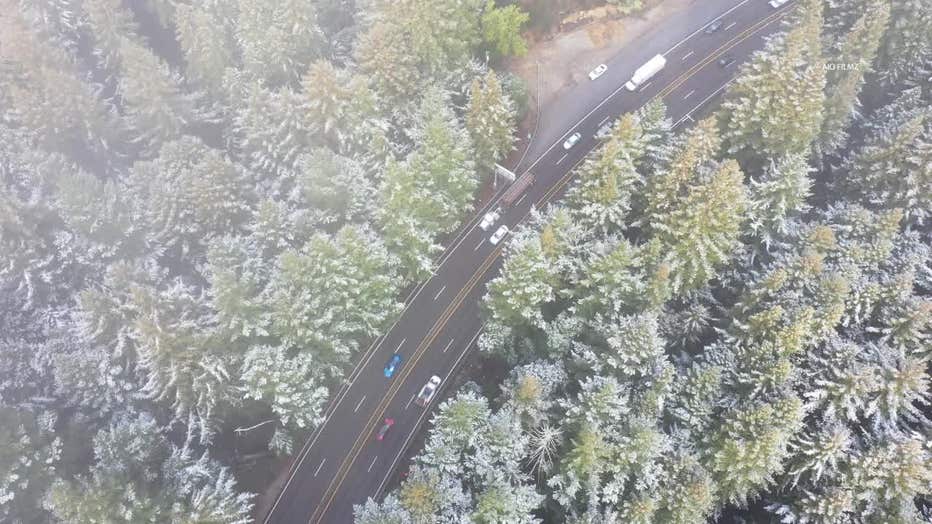 Drone video shows snow dusting the Santa Cruz mountains. Feb. 23, 2023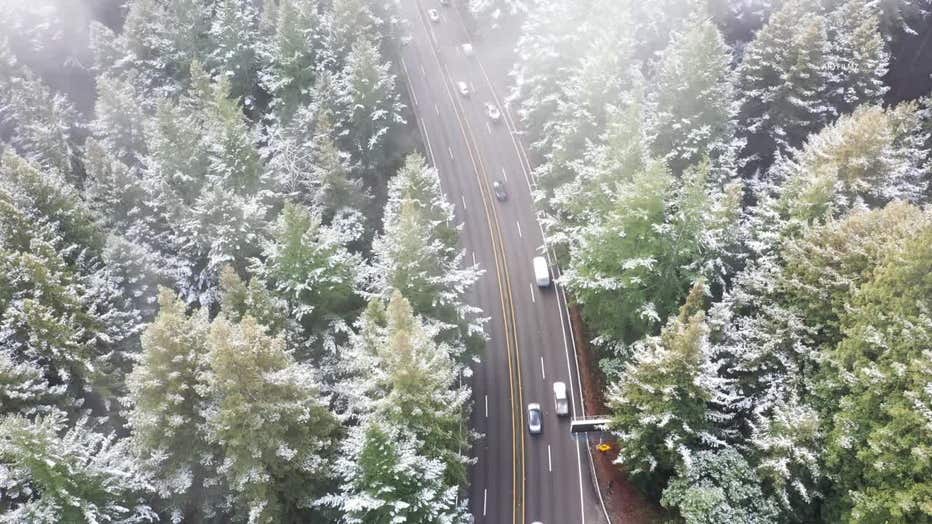 Drone video shows snow dusting the Santa Cruz mountains. Feb. 23, 2023 
It was cold on Wednesday, too.
In San Francisco, the mercury only reached 48 degrees – a record low maximum.  The previous record was 49 degrees in 1880, according to the National Weather Service. The average high this time of year is 61 degrees.
In Sacramento, the weather service said it had received reports of something that might be either hail or graupel — soft, wet snowflakes encased in supercooled water droplets.
Southern California was getting its share of snow, too. 
"We are in for a VERY busy week!" the National Weather Service bureau in San Diego tweeted. "We have issued warnings for damaging winds, heavy mountain snow, highly hazardous boating conditions and the list goes on."
For the first time since 1989, the weather service issued a blizzard warning for Southern California mountains that runs through Saturday.
"Nearly the entire population of CA will be able to see snow from some vantage point later this week if they look in the right direction (i.e., toward the highest hills in vicinity)," UCLA climate scientist Daniel Swain tweeted Wednesday.
A blizzard warning was in effect throughout parts of California through Saturday for higher elevations of the Sierra Nevada, where forecasters said conditions could include several feet of snow blown by 60-mph gusts and wind chill could drop the temperature to minus 40 degrees.
KTVU's Christien Kafton and the Associated Press contributed to this report.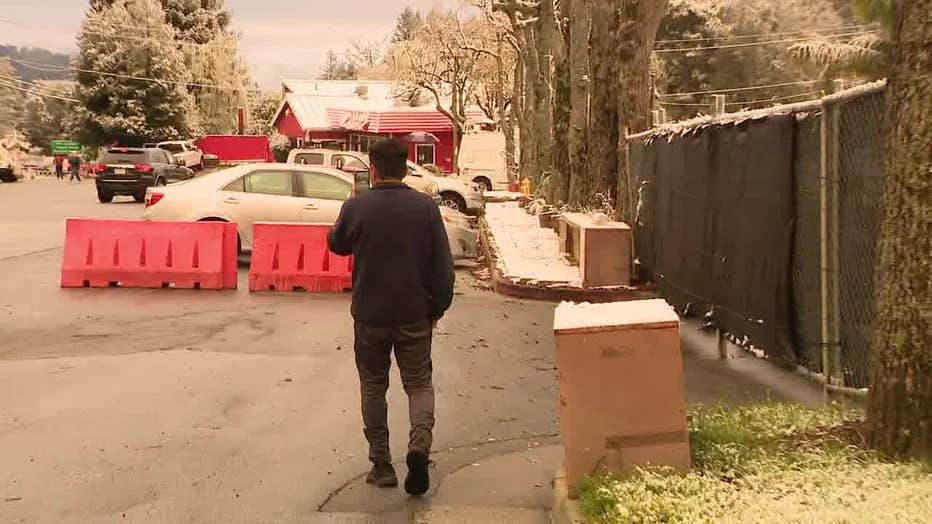 UFC on ESPN+ ESPN+ | Sponsored Juan Carpio had driven all night, but when he saw the snow on the Santa Cruz summit, he pulled over to take pictures to show his friends. Feb. 23, 2023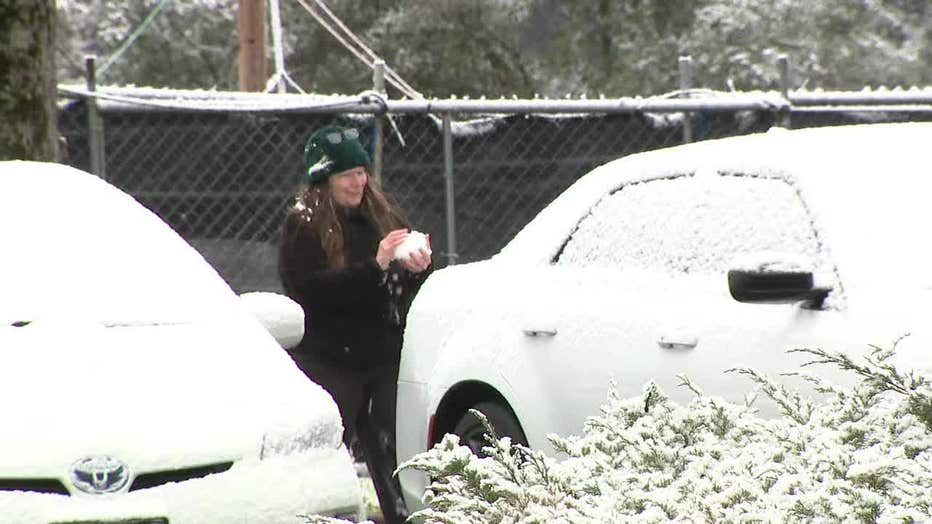 "It's kind of like Tahoe, but in Santa Cruz," said Marilyn L'Heureaux who lives in Capitola. Feb. 23, 2023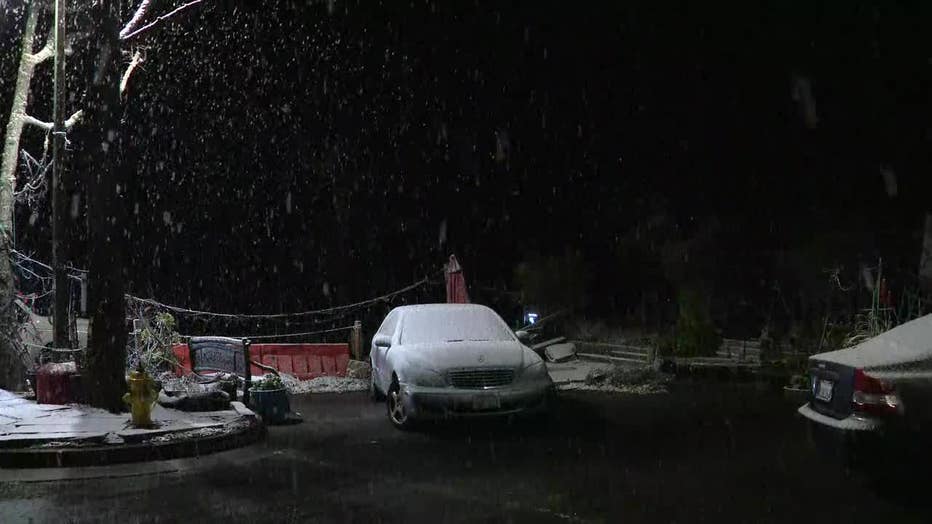 Snowfall on Hwy 17 at 23123 Santa Cruz Highway. Feb. 23, 2023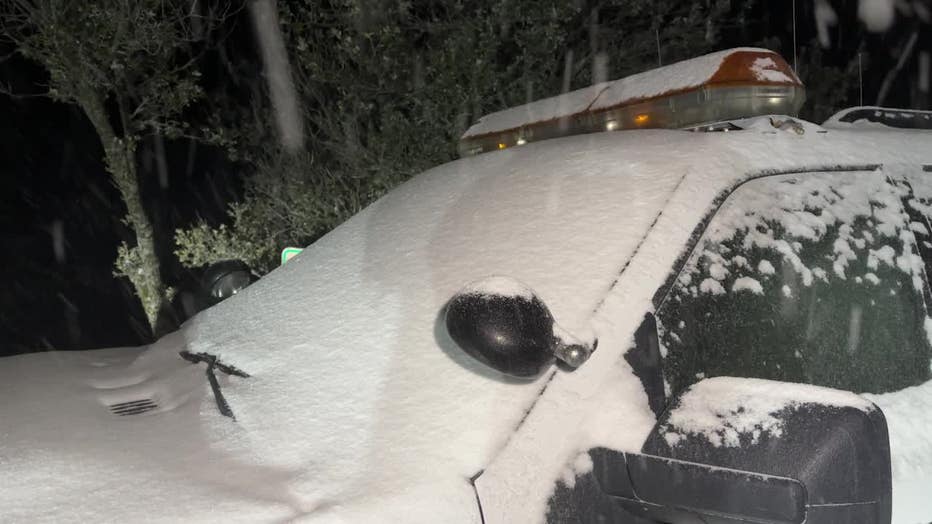 Snow covers a truck on Mount Hamilton. Feb. 23, 2023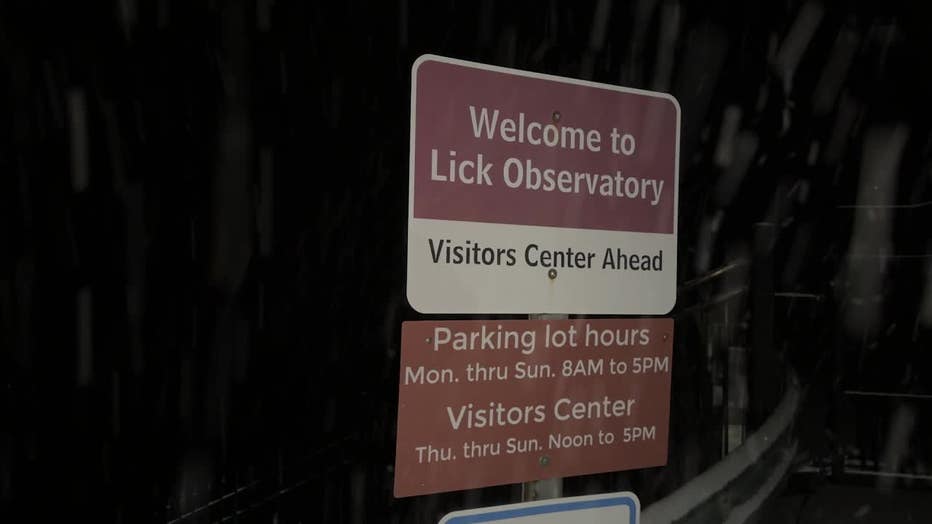 It's snowy at the Lick Observatory on Mt. Hamilton Road. Feb. 23, 2023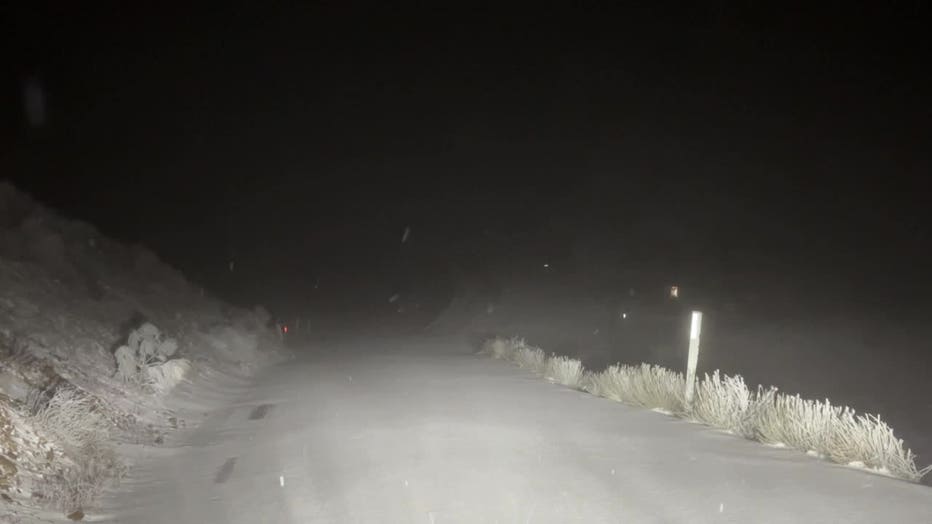 Snow falls on the road to Mount Hamilton. Feb. 23, 2023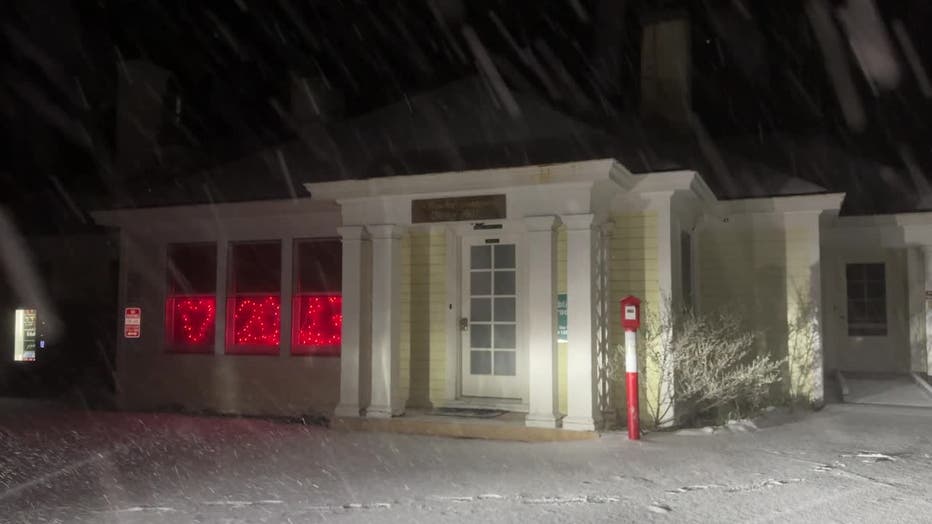 Snow falls at the CalFire Smith Creek Fire Station. Feb. 23, 2023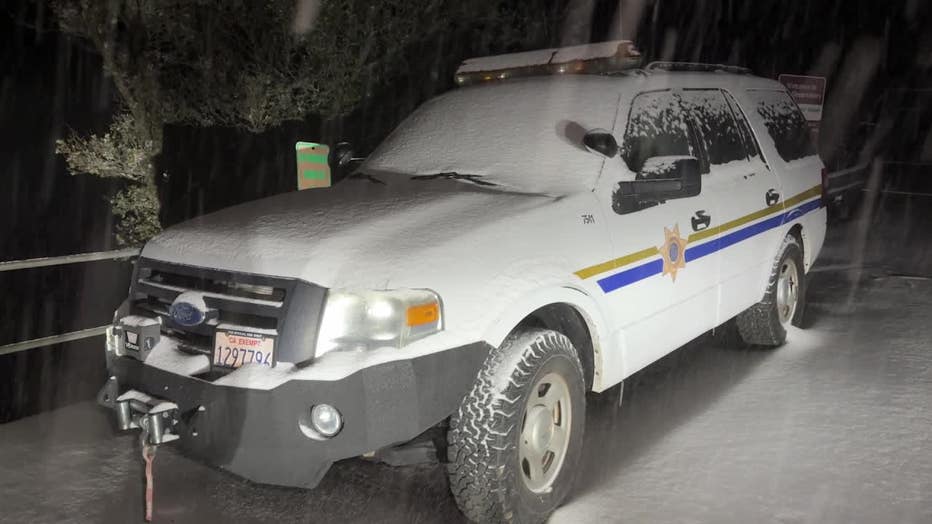 Snow blankets a CalFire truck on Mount Hamilton, east of San Jose. Feb. 23, 2023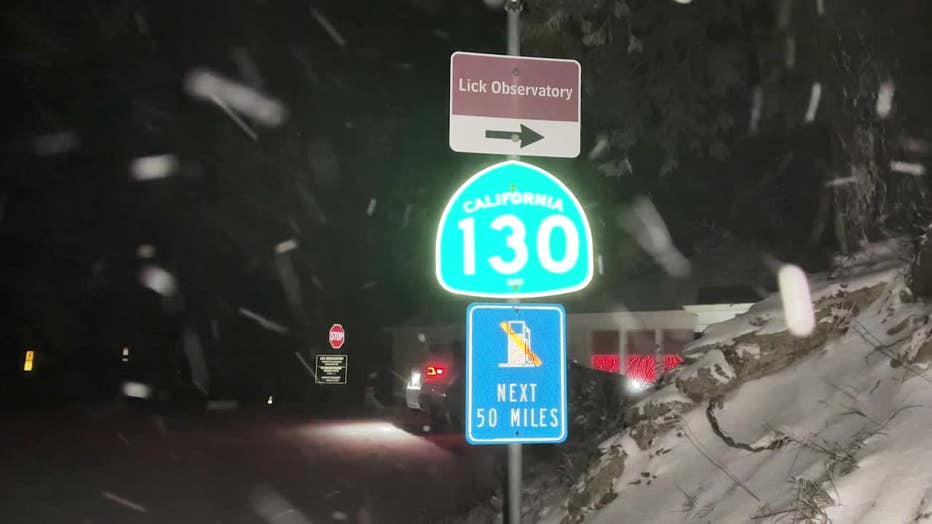 Snow falls on the way to Mount Hamilton, elevation 4,200 feet. Feb. 23, 2023