Surge in COVID-19 cases lead to increased demand at Bay Area testing locations
OAKLAND, Calif. - As the number of COVID-19 cases spiked across the Bay Area, it's no surprise that testing locations around the region were seeing an uptick in demand for testing services.
At Alameda County's drive-through site at the Henry J. Kaiser Center in Oakland on Tuesday morning, people waited in a long line of cars to get tested.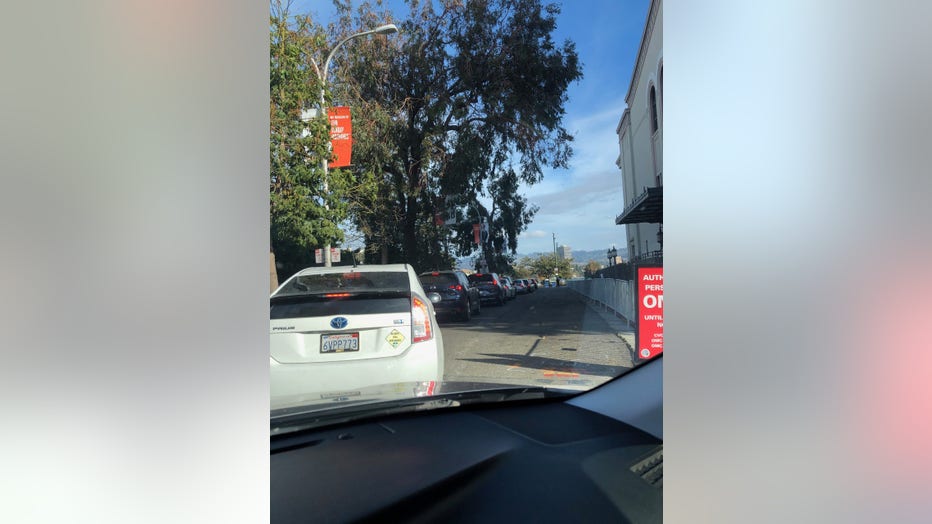 Cars lined up for COVID-19 testing at Alameda County's drive-through testing at the Henry J. Kaiser Center on Nov. 17, 2020.
One technician at the site estimated he'd seen an increase of roughly 100 more people coming through in just the last week or two.
SIGN UP FOR THE KTVU NEWSLETTER
Burlingame-based health technology company Color, which collects an average of nearly 4,000 samples a day at locations across the Bay Area, reported it saw an increase of about 20 percent of testing conducted in October compared with the previous month. And with the cases on the rise, the company said it expected another spike in testing this month.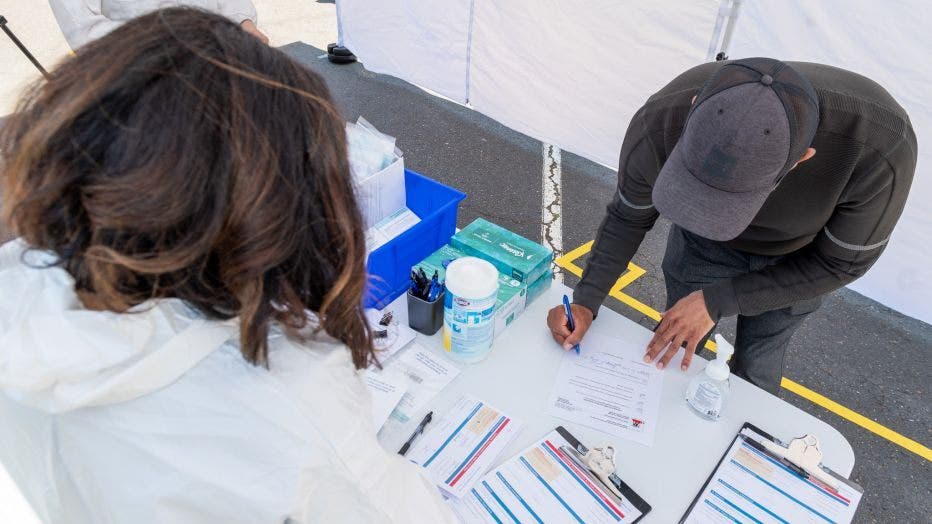 Burlingame-based Color is working in partnership with Alameda County to provide free Covid-19 testing at West Oakland Health Center and other locations.
The Alameda County Public Health Department (ACPHD) said that just as it saw an increase in testing demand over the summer when coronavirus cases rose, it anticipated another increase in testing amid this latest surge in cases.
County health officials said it was monitoring the situation closely to ensure residents have continued access to testing. "Over the course of the pandemic we have worked diligently to increase access… specifically among underserved and disproportionately impacted communities," ACPHD public information manager Neetu Balram told KTVU. Balram added that the county has been successful in surpassing its testing capacity goals.
In San Francisco, the health department's COVID-19 information website alerted residents that it was experiencing a high demand for testing.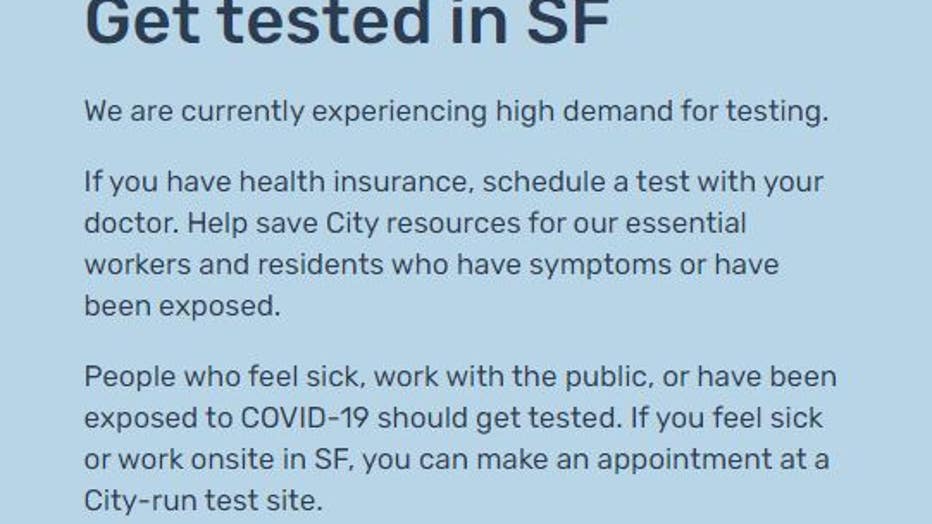 Officials with San Francisco's COVID Command Center told KTVU, "With the current surge in cases, we want to ensure we have testing capacity for those people who need [it] -- those who symptomatic or have been exposed." 
Officials said that San Francisco does more testing per capita than any other city in the country, averaging more than 5,800 tests per day. "San Francisco currently has enough testing capacity," officials explained, "however, with the surge in cases we want it to remain as such." They added, "City-run testing is not an unlimited resource."
Officials asked those who have insurance to schedule a test with their doctor. "Help save City resources for our essential workers and residents who have symptoms or have been exposed," the city's website urged.
Health experts continued to stress the importance of testing in the fight against the coronavirus, especially in this second wave of the pandemic.
"As we see an increase in cases, the available testing for those that are symptomatic or have been exposed is imperative to fighting the spread of the virus," city officials said.
For information on resources for COVID-19 testing in each of the Bay Area's nine counties click the links below: