Tesla spontaneously combusts on Sacramento freeway
SACRAMENTO, Calif. - A Tesla spontaneously combusted earlier Saturday in Sacramento while being driven on a freeway, authorities reported.
Metro Fire of Sacramento said around 4 p.m., the Tesla S Model was driving eastbound on Highway 50 and not speeding when its battery compartment suddenly caught fire.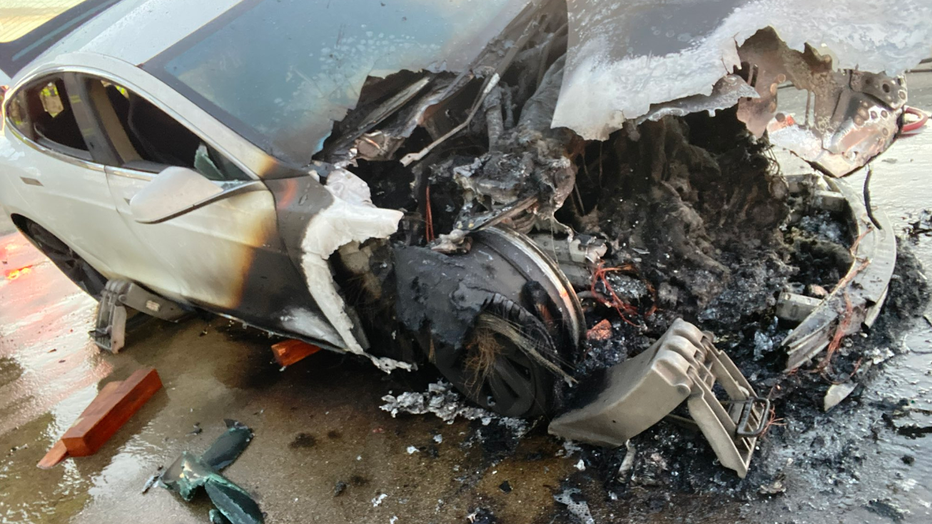 Tesla in Sacramento spontaneously combusts on freeway.
SUGGESTED:
Officials said no injuries were reported but that around 6000 gallons of water were used to extinguish the flames. Two fire engines, a water tender, and a ladder truck were used to help put out the fire.
O. Gloria Okorie is a digital reporter for KTVU. Email O. Gloria at o.gloria.okorie@fox.com or call her at 510-874-0175. Follow her on Twitter @ogloriaokorie.