UC Berkeley offering new Taylor Swift course exploring 'Artistry & Entrepreneurship' of the mega-star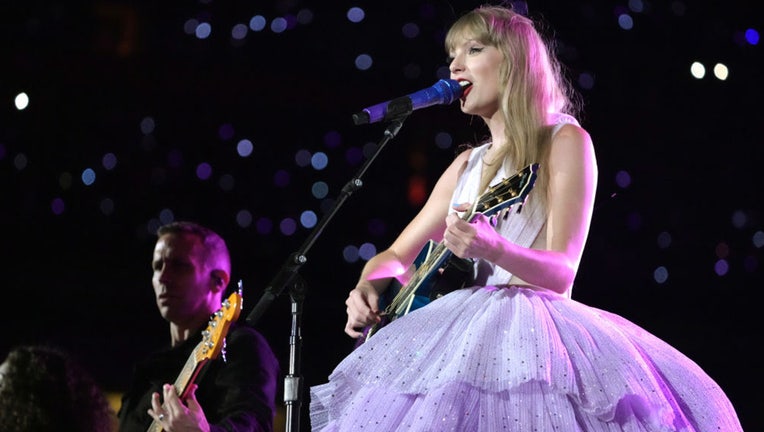 article
BERKELEY, Calif. - The University of California, Berkeley is the latest college campus to offer a class tailored to dissect the work and influence of a "great American dynasty," Taylor Swift, a prolific songwriter, billionaire, cultural icon, and arguably a marketing and business genius.
The course called "Artistry & Entrepreneurship: Taylor's Version" is part of the university's DeCal program, which offers pass / no-pass classes created and run by students. Courses have covered a wide variety of subjects, often those that don't fall into a traditional university curriculum. 
SEE ALSO: 15, including minor, arrested for protest on Cal football field
The Taylor Swift class, offered through Berkeley's Haas School of Business, was being led by facilitators and bona fide Swifties Sofia Lendahl and Crystal Haryanto who invited students on their  website to sign up as they played off Swift's lyrics, saying, "Welcome to our class, it's been waiting for you."
Lendahl and Haryanto have curated a 13-week, four-part course, designed to break down and analyze the components of the musical trailblazer's ongoing success. 
"As Swift's ability to connect with listeners is as unparalleled as her effect on the economy and her voice in the industry, there's something to take away for everyone," the course description said, adding, "Through lyricism, branding, and craft, we'll explore how art and authenticity create enduring value and a viable enterprise." 
The session promised to dive deep into the singer-songwriter's 10 album career and look at a wide range of aspects of success, including her evolution as an artist and brand, her record-breaking Eras Tour and her impact on culture and society.
SEE ALSO: Taylor Swift boosted Silicon Valley economy by $33 million
The instructors also hoped to offer students opportunities to reflect, as they're set to explore in part III of the class the artist's various identities throughout her career, with students asked to consider, "Do you go through phases in your life?"
According to the syllabus, the work will include weekly readings and listenings, interactive lectures, and a final presentation project.
The course was being introduced as Forbes recently added the 33-year-old pop icon on its list of billionaires. The publication has also ranked her among its list of "America's richest self-made women."
It's not the first time Taylor Swift's work has prompted a class at a prestigious university. For the 2023 winter quarter, Stanford offered a seminar titled "All Too Well (Ten Week Version)," which took an in-depth look at the Swift song that first came out in 2012, and then re-released in 2021 as an unabridged 10-minute track on the artist's Red (Taylor's Version) album. 
Swift inspired classes have also cropped up in other campuses including Berklee College of Music, the University of Texas at Austin, and New York University, which awarded her an honorary degree in 2022.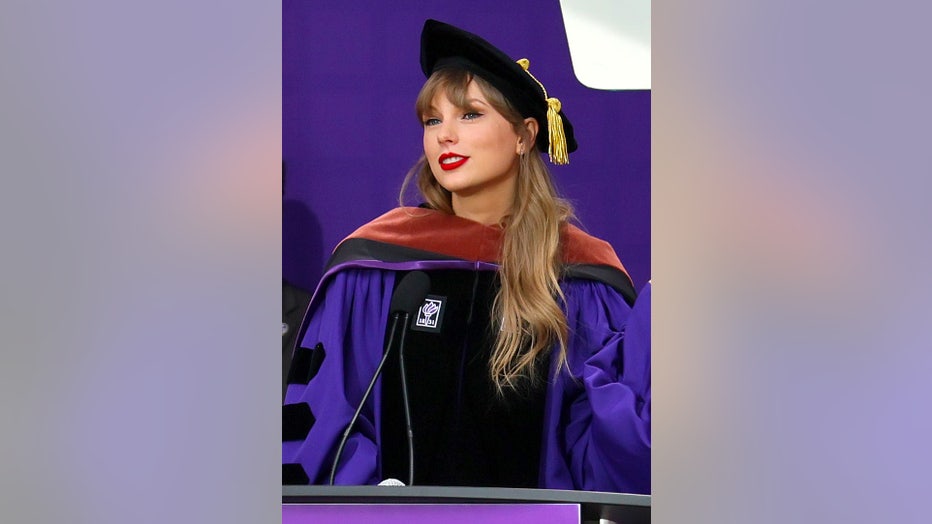 NEW YORK, NEW YORK - MAY 18: Taylor Swift Delivers New York University 2022 Commencement Address at Yankee Stadium on May 18, 2022 in New York City. (Photo by Dia Dipasupil/Getty Images)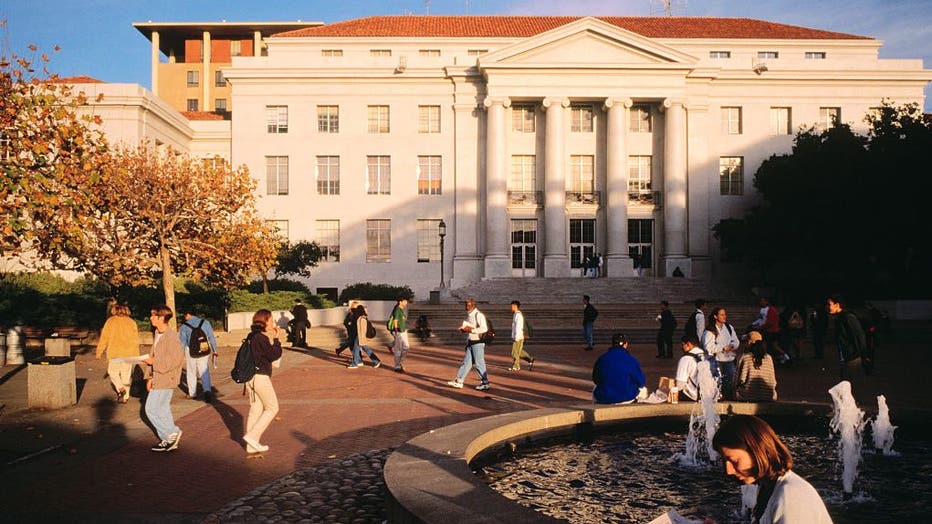 File photo of the University of California, Berkeley campus and main library. (Photo by David Butow/Corbis via Getty Images)
The Cal course will be offered in the 2024 spring semester, with enrollment first come, first served. 
And while instructors noted that students don't have to be a Taylor Swift fan to enroll, they cautioned, "don't say I didn't, say I didn't warn ya. You just might become one!"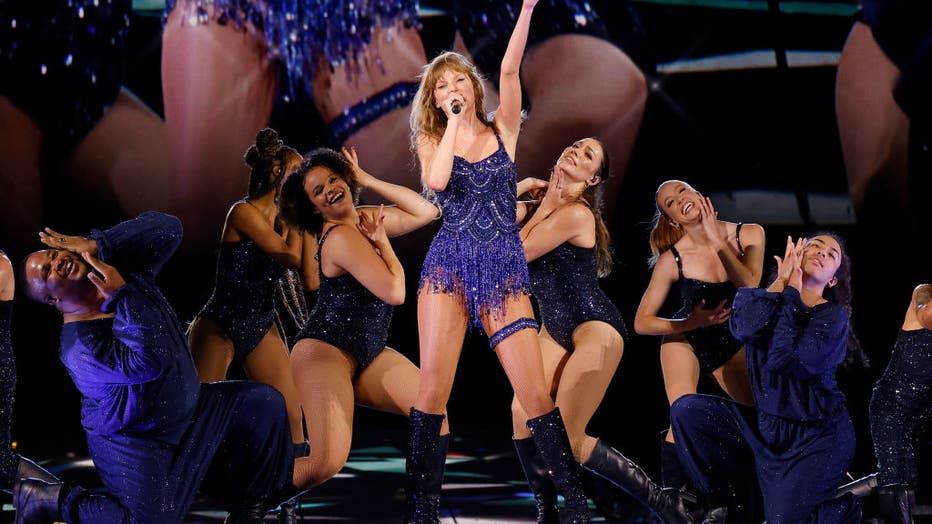 CINCINNATI, OHIO - JUNE 30: Taylor Swift performs onstage during "Taylor Swift | The Eras Tour " at Paycor Stadium on June 30, 2023 in Cincinnati, Ohio. (Photo by Taylor Hill/TAS23/Getty Images for TAS Rights Management) (Getty Images)