Victim's fiancé charged with murder after dismembered body found near Alameda shoreline
ALAMEDA, Calif. - A 27-year-old woman, whose dismembered body was discovered along the Alameda shoreline in July, was allegedly killed by her fiancé, charging documents indicate.
On Thursday, the Alameda County District Attorney's Office filed murder charges against Joseph C. Roberts, 42, in the death of Rachel Elizabeth Imani Buckner.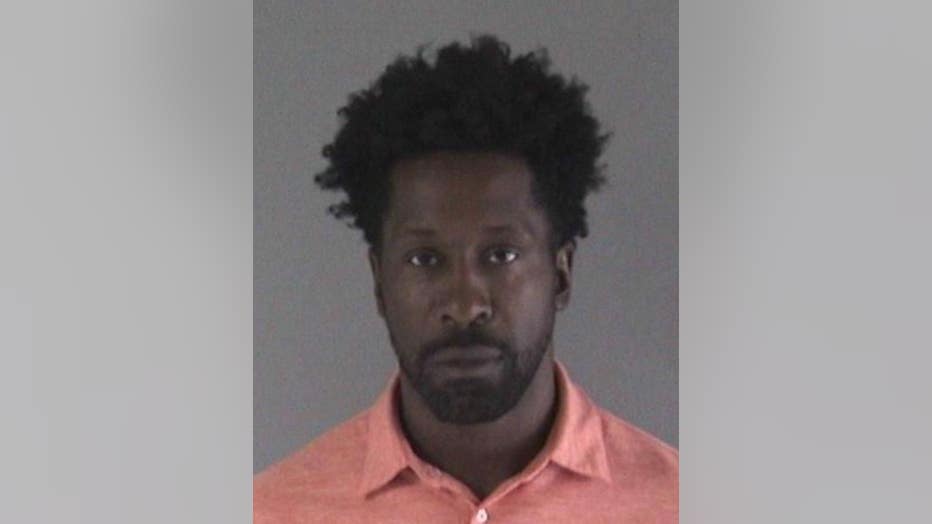 Joseph Roberts, 42, is being held in the death of his fiancée, 27-year-old Rachel Elizabeth Imani Buckner.
According to a probable cause affidavit for the defendant, Buckner's body was found wrapped in plastic and duct tape on July 20 near 200 Packet Landing Road in Alameda. Court documents reveal that her head, hands, and feet were severed from her body and have not been located.
Her body was positioned between a walking path and the water.
Buckner's identity remained unknown until Aug. 29 after an autopsy was complete and DNA evidence processed.
Authorities said that Roberts' DNA was found on the duct tape used to encase Buckner's body.
Alameda police investigators revealed that Roberts and the victim had been in a relationship for several years and shared a residence in Pleasanton. Both were arrested in 2022 after allegedly breaking into the victim's mother's home and assaulting Buckner's family members, authorities said.
During the arrest, Roberts referred to Buckner as his fiancée. Following the arrest, the victim and her family were no longer in regular communication.
SEE ALSO: Body found outside Oakland 7-Eleven, hours after robbery
A search warrant was granted for Roberts' phone records, revealing that his phone last communicated with the victim's phone on July 13, approximately a week before Buckner's body was discovered. Investigators said that since Roberts' last known phone communication with the victim, he had been in contact with at least three other women.
Roberts still had the victim's phone and used it long after her death, along with her car, according to Det. Robert Hansen.
"Joseph [Roberts] never reported the victim missing at any point during this investigation. Joseph's DNA was on the tape that wrapped her body, which meant he was aware she was dead, he was aware she was dismembered, and he took an active role in wrapping her body, concealing it in plastic garbage bags," wrote Hansen.
A warrant was issued for Roberts' arrest, and he was apprehended at the couple's Pleasanton apartment on Wednesday. Additional forensic evidence found at the residence indicated that the victim was killed in the apartment.