Westbound Highway 37 now open after levee break, flooding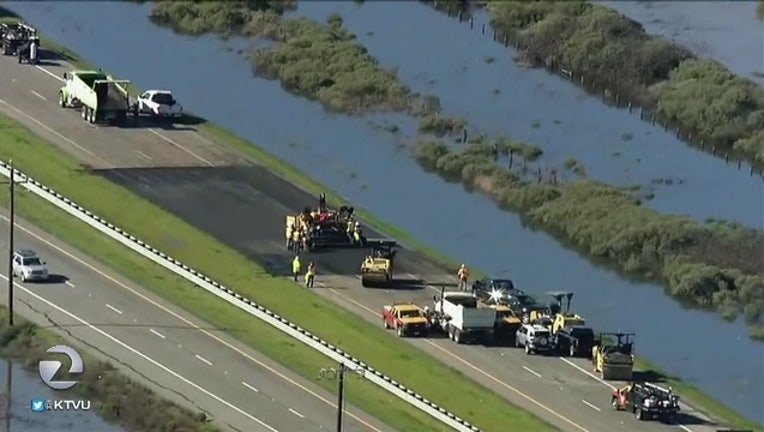 article
NOVATO, Calif. (KTVU) - Caltans said on Wednesday that Highway 37 in Marin County is now open, following a levee break and flooding over the weekend.
The announcement was about six hours ahead of schedule. 
The California Highway Patrol had shut down westbound Highway 37 from Atherton Avenue to the US Highway 101 interchange about 3 a.m. on Feb. 15.
Download our new KTVU Weather App
The problem started on Feb. 14 when a nearby levee overflowed and the water poured over that levee from the Novato Creek into a 600-acre field before flowing over the railroad tracks and then soaking Highway 37.