49ers' Brock Purdy reveals he still splits rent with roommate as part of 'simple' lifestyle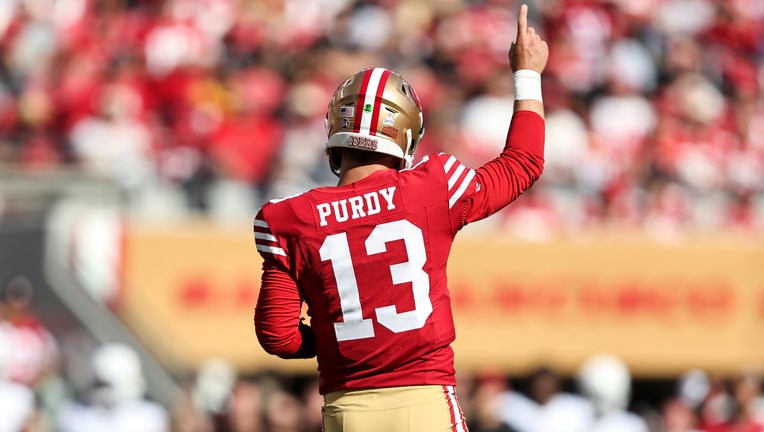 article
SAN FRANCISCO - Brock Purdy is the starting quarterback of the San Francisco 49ers after leading his team to the NFC Championship Game in 2022. 
Purdy has never lost a regular season start and has the 49ers undefeated through the first four weeks of the 2023 NFL regular season.
Despite his success, Purdy revealed in an interview with "Today" that he is keeping expenses to a minimum.
"So, I still have a roommate, one of the offensive linemen here," Purdy said. "He and I are still splitting rent and I still drive my Toyota Sequoia. Other than that, it's pretty simple."
Purdy was selected with the final pick of the 2022 NFL Draft, a selection that earned him the title "Mr. Irrelevant." 
His contract pays him $870,000 in 2023 and jumps to $985,000 in 2024. 
Despite being a seventh-round draft pick, Purdy has become the man in San Francisco after beating out Trey Lance in the offseason for the starting job. 
Lance was traded to the Dallas Cowboys in August after Sam Darnold was named Purdy's backup
Through four games, Purdy has thrown for 1,019 yards, five touchdowns, and no interceptions as the 49ers have looked like one of the NFL's best teams. 
With the 3-1 Dallas Cowboys coming to town Sunday night, San Francisco will have an opportunity to showcase itself against a team with Super Bowl aspirations.