Chipotle plans to raise menu prices again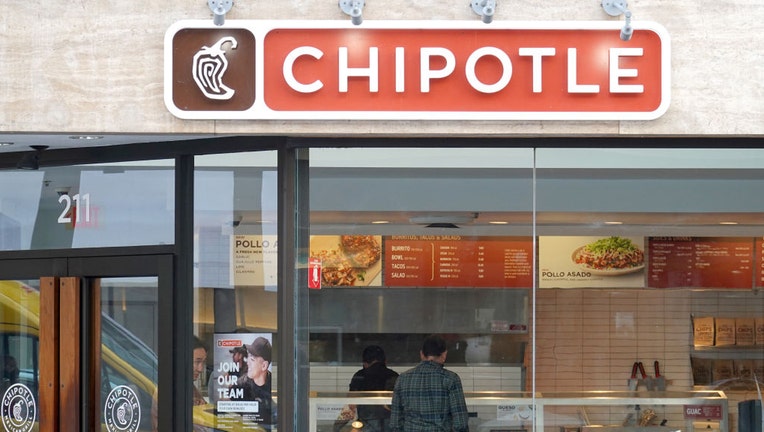 article
Consumers heading to Chipotle will see some noticeable changes on the menu, specifically the prices.
The company announced its plans to raise its menu prices again due to inflation.
"For the first time in over a year, we will be taking a modest price increase to offset inflation," Laurie Schalow, chief corporate affairs officer for Chipotle, said in a statement provided to FOX Television Stations.  
Chipotle declined to share more information, including what menu items would be affected by the price hike, as the company prepares to share its third-quarter earnings on October 26. 
RELATED: Chipotle testing robots to make bowls, salads
The price jump will be Chipotle's fourth in the last two years.
The Mexican restaurant chain raised its menu prices in June 2021 by as much as 4% to offset the cost of increased employee wages instituted in May of that same year, FOX Business reported.
And in October 2022, CNN reported Chipotle's prices were up roughly 13% compared to the year before.
Inflation has hit the restaurant industry and led to other eateries increasing their prices, including Shake Shack and Taco Bell, Business Insider noted. 
RELATED: Chipotle adds new spicy menu item
U.S. inflation barely declined in September, proof that consumer price increases are lowering at a gradual pace. According to the Associated Press, consumer prices rose 0.4% from August to September, below the previous month's 0.6% pace. A report from the Labor Department Thursday showed that year-over-year inflation was unchanged last month from a 3.7% rise in August.
According to a company release, Chipotle has over 3,000 restaurants in the United States, Canada, the United Kingdom, France and Germany. The company plans to open more than 255 new restaurants this year, with a long-term plan of 7,000 locations in North America.
FOX Business and the Associated Press contributed to this report. This story was reported from Washington, D.C.