DoorDash driver follows GPS into swamp to deliver Dunkin' order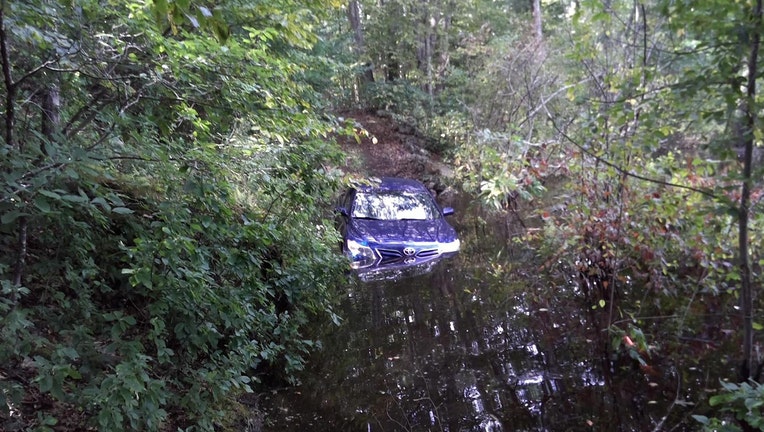 article
MIDDLETON, Mass. - A Massachusetts DoorDash driver recently took the road less traveled when their GPS led them on an unexpected delivery route straight into a swamp. 
On September 22, the Middleton Police Department received a call from a driver whose vehicle was disabled in a body of water located in the woods of Middleton, according to authorities. The driver told officials that they were able to exit the vehicle and walk out of the woods to a nearby home. 
When police arrived at the scene, they met the "panicked" motorist who claimed they followed their GPS down a dirt road to an address in Middleton while trying to deliver Dunkin Donuts for DoorDash. The driver said they ended up driving into a body of water.
"The operator had the delivery (Dunkin' Donuts) in hand," police added.
Authorities said the vehicle was still running and partially submerged in the water. The car was towed from the scene and there did not appear to be any leakage from the vehicle into the body of water.
Middleton Fire responded and evaluated the motorist for any injuries. At the driver's request, they were transported to a local hospital. 
RELATED: Boat crew rescues tourists in Hawaii after car drives into harbor
Police said the driver will be charged with negligent operation of a motor vehicle, and a request for immediate threat license suspension was also filed with the Registry of Motor Vehicles.