Former Vallejo cop to receive $900k settlement from city after he sued over 'badge bending' allegations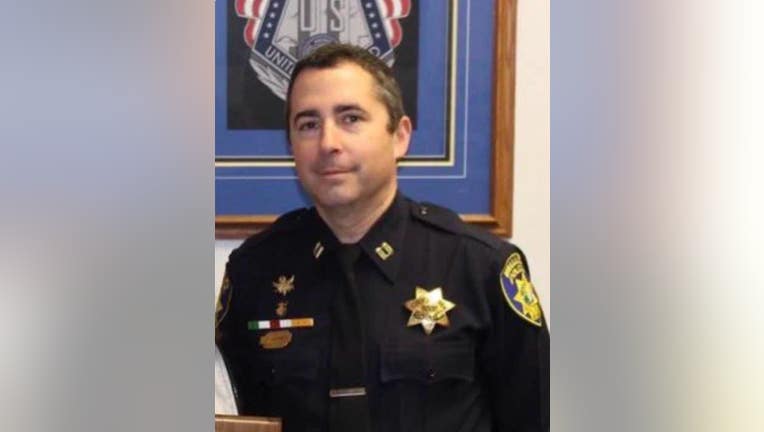 article
VALLEJO, Calif. - A former Vallejo police captain, who sued the City of Vallejo; saying he was fired for blowing the whistle on the secretive practice of badge bending by officers, is receiving a $900,000 settlement, according to his attorney. 
John Whitney, who is now an officer with El Cerrito Police Department, reported other misconduct within his former department. But at the center of his allegations was how officers on the force would bend their badges after they shot and killed people while on duty. 
This prompted then Chief of police Shawny Williams to launch a probe of these allegations in July 2020. However, it was under a previous police chief, Andrew Bidou, that Whitney directed police supervisors to collect any bent badges. 10 were produced. Bidou ordered those badges returned because he was concerned the cost of replacing the badges would raise suspicion. 
At the time Williams said, "Celebrating the killing of a human being is never acceptable, and I'm deeply disturbed by these allegations."
In 2022, Williams resigned from the troubled department. The Vallejo Police Officers Association blamed Williams for what they called a mass exodus after he was hired. They said the departures were due to his "failed leadership." Upon Williams' resignation, former Deputy Chief Jason Ta was appointed interim chief of police. 
An independent news source first reported on the badge-bending scandal. When the allegations first surfaced, Whitney's attorney said her client first learned about officers bending their badges after the deadly 2019 police shooting of Willie McCoy. Officers fired 55 shots at McCoy, killing him at a Taco Bell drive-through. Restaurant employees had initially made an emergency call about an unresponsive man in the drive through. 
Officers alleged that they saw a gun in McCoy's lap, but body-camera footage of the killing shows no visible firearm in the footage. 
The department was at the center of controversy in the aftermath of the George Floyd protests when an officer was fired for shooting and killing a man in 2020. Officer Jarrett Tonn was fired after he shot Sean Monterrosa, 22, of San Francisco in the parking lot of a Walgreens. 
Vallejo police alleged Tonn fired at Monterrosa because he mistook a hammer in Monterrosa's sweatshirt pocket for the butt of a gun. Last month, Tonn's termination was overturned after his case prevailed in arbitration. It was reported that Tonn would return to the force with full back pay. 
This summer, the city of Vallejo declared an emergency over a "critical police shortage". City documents show there are only 34 officers, that includes supervisors, who are available to patrol the entire city. The mayor says there are 78 people on the entire force. The shortage has led to delayed response times in emergency situations. 
A recent example was when sideshows broke out Sunday night in multiple locations, one of which lasted around an hour and a half. Witnesses said the display included dangerous driving stunts, fireworks and even gunfire. No one appeared to have been injured, but despite calls to police, witnesses say they never showed. 
KTVU's Henry Lee contributed to this report.