Children injured and killed in Bay Area freeway shootings
OAKLAND, Calif. - Bay Area freeway shootings have increased over the last couple of years, resulting in multiple kids getting injured or killed as they ride in cars.
While the number of freeway shootings dipped in LA and across California since 2021, the number has gone up in the Bay Area, according to an analysis of California Highway Patrol data.
On Friday, an 8-year-old boy was struck in crossfire during a shootout on I-580, leaving him in grave condition, CHP said. The suspected shooters got away and another Bay Area family was left rushing their child to a hospital with a gunshot wound.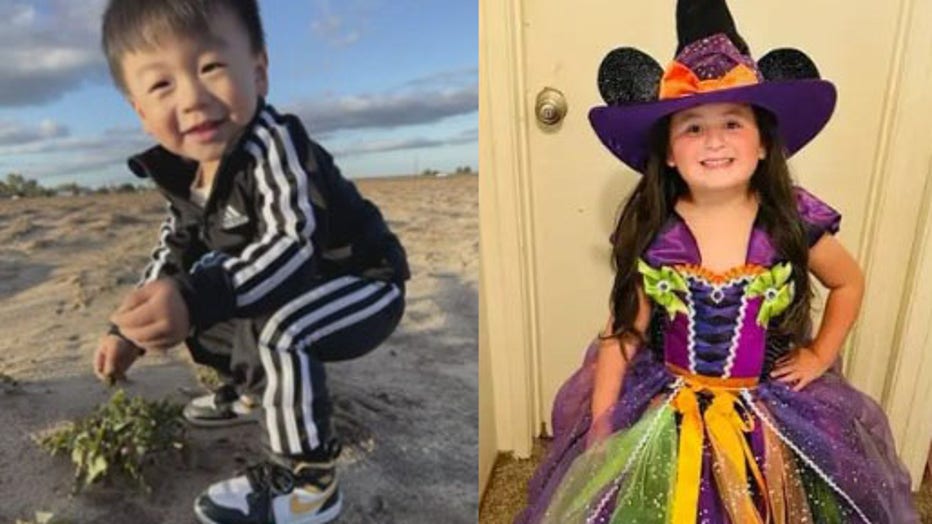 2-year-old Jasper Wu and 5-year-old Eliyana were struck and killed in separate Bay Area freeway shootings.
Here's a look at some of the kids injured or killed in Bay Area freeway shootings since 2021:
Data obtained by KTVU shows there were 146 Bay Area freeway shootings in 2021. The following year there were 154.
SEE ALSO: Interactive map: A look at Bay Area freeway shootings
Alameda County District Attorney Pamela Price recently opted to remove a special circumstances charge from the case involving two men accused of killing toddler Jasper Wu, which means the accused will no longer face the possibility of life without parole or the death sentence.
Price spoke to KTVU Sunday about her decision.
"For the folks who have lost loved ones in this community, both the family of Jasper Wu as well as the family of anyone who has lost a loved one, we take that very seriously, and I'm very compassionate for the victims," Price said. "The amount of grief and pain that one experiences when you lose a loved one is not anything that I would wish on anybody." 
Price added that she has to follow the law, and that the legislature has been "very clear around the use of enhancements in special circumstances and how a district attorney's office is expected to apply those."