New landslide stops ACE trains, system will not operate until Monday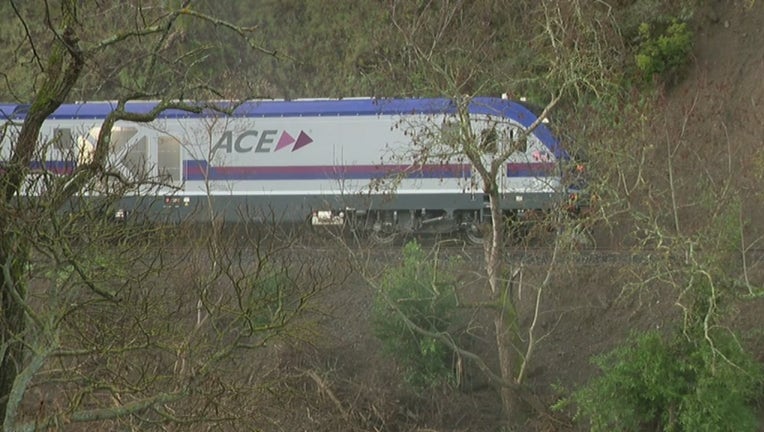 article
A landslide in Sunol stopped ACE trains between Stockton and San Jose Wednesday morning, a day after falling mud and debris interrupted service in the same area.
One train on the Altamont Corridor Express line was stopped in Sunol near Niles Canyon Road at 5:30 a.m. when it was hit by debris. 
There were 223 passengers on board and no injuries have been reported, according to David Lipari, ACE Rail's marketing manager.
Later in the afternoon the transit system gave an update to say ACE will not operate until Monday Jan. 23. ACE apologized for the inconvenience and said the reason was due to the condition of the mudslide and out of safety for the passengers.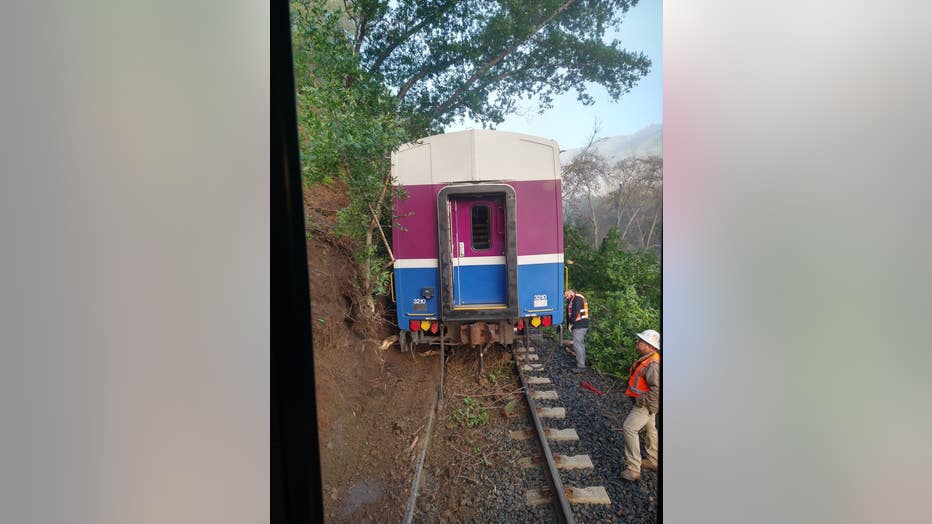 Crews examine an ACE train in Sunol that was stopped by a landslide on Jan. 18, 2023. (KTVU FOX 2)
Another train was held in Pleasanton due to the blockage. 
Initially afternoon trains were canceled, Lipari told KTVU.
On Tuesday, a wall of mud slammed into a train bound for San Jose. More than 200 passengers and crew were stranded and service was not running for hours.