Phillies' John Middleton and Royals' John Sherman join MLB relocation committee, AP source says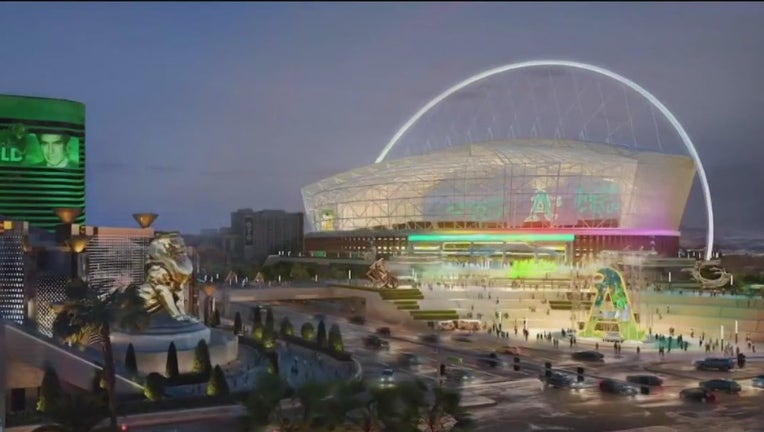 article
NEW YORK - Owners of teams in two of the Oakland Athletics' former cities will help evaluate whether the franchise should move to Las Vegas.
Philadelphia Phillies chief executive officer John Middleton and Kansas City Royals CEO John Sherman will serve on Major League Baseball's relocation committee, a person familiar with their appointment told The Associated Press on Friday. The person spoke on condition of anonymity because no announcement was made.
They join Milwaukee Brewers chairman Mark Attanasio, picked last month by baseball Commissioner Rob Manfred to chair the relocation committee. That group will evaluate the team's application, define the new operating territory and television territory, then make a recommendation to Manfred and the eight-man executive council. The council formulates a recommendation to all 30 clubs, which must approve the move by at least three-quarters vote.
There has been no announced timetable for MLB to consider a relocation.
Oakland's lease at the Coliseum expires after the 2024 season and the A's, who have the worst record, lowest attendance and smallest payroll in the major leagues, say they hope to move to a new ballpark in Las Vegas.
Las Vegas would become the fourth home for a franchise that started in Philadelphia from 1901-54, moved to Kansas City for 13 seasons and arrived in Oakland for 1968.
Nevada's Legislature approved providing $380 million in public financing for a proposed $1.5 billion, 30,000-seat ballpark with a retractable roof on the Tropicana hotel site of the Las Vegas Strip. The new venue would be close to Allegiant Stadium, where the NFL's Oakland Raiders moved to in 2020, and T-Mobile Arena, where the current Stanley Cup champion Vegas Golden Knights started play in 2017 as an expansion team.
Since the Washington Senators became the Texas Rangers for 1972, the only team to relocate has been the Montreal Expos, who became the Washington Nationals in 2005.
___
AP MLB: https://apnews.com/hub/mlb and https://twitter.com/AP_Sports