California governor tours storm-ravaged Santa Cruz County
SANTA CRUZ, Calif. - Hours after he unveiled the fact that California has a projected budget deficit of $22.5 billion in the state capitol, Gov. Gavin Newsom headed south on Tuesday to Santa Cruz County where he assessed how the torrential storms have ravaged the idyllic coastal beach side communities.
Within the past week, the relentless rains and winds have ripped apart the historic pier in Capitola, submerged neighborhoods in Felton Grove and brought down mudslides on Highway 17 – the main route from San Jose to Santa Cruz County.
Residents along the county's San Lorenzo River were evacuated as the waters rose past flood stage. 
Businesses and restaurants have been flooded out. 
The city of Capitola has already declared a local state of emergency and on Sunday, President Joe Biden declared an emergency in the entire state. 
At least 17 people have died from storms that began late last month. The deaths included a pickup truck driver and motorcyclist killed Tuesday morning when a eucalyptus tree fell on them on Highway 99 in the San Joaquin Valley near Visalia, the California Highway Patrol said.
"We've had less people die in the last two years of major wildfires in California than have died since New Year's Day related to this weather," Newsom said during his visit. "These conditions are serious and they're deadly."
Biden's action authorizes the Department of Homeland Security and the Federal Emergency Management Agency, to coordinate all disaster relief efforts. 
Newsom has been in close contact with the White House to ensure California has adequate aid as much of the entire state was wracked by wild weather.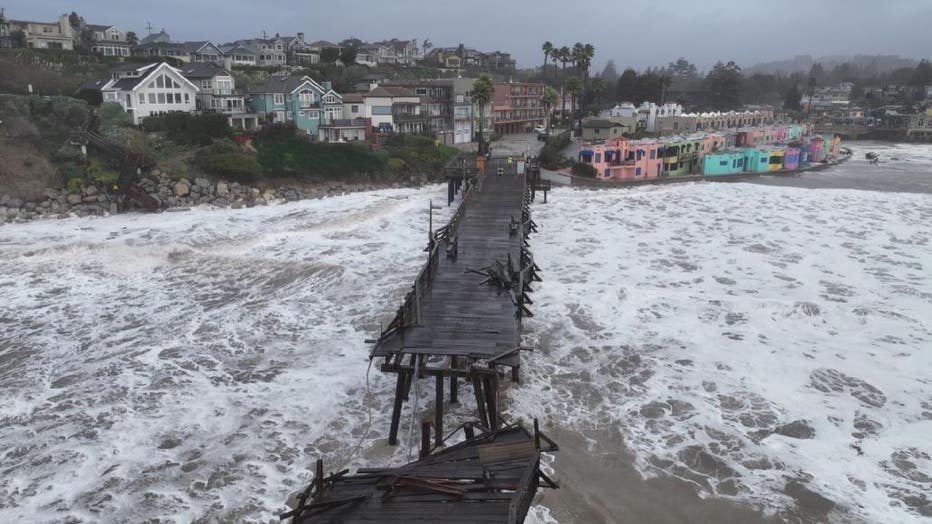 Damage to the pier in Capitola on Jan. 4, 2023. Photo: Santa Cruz County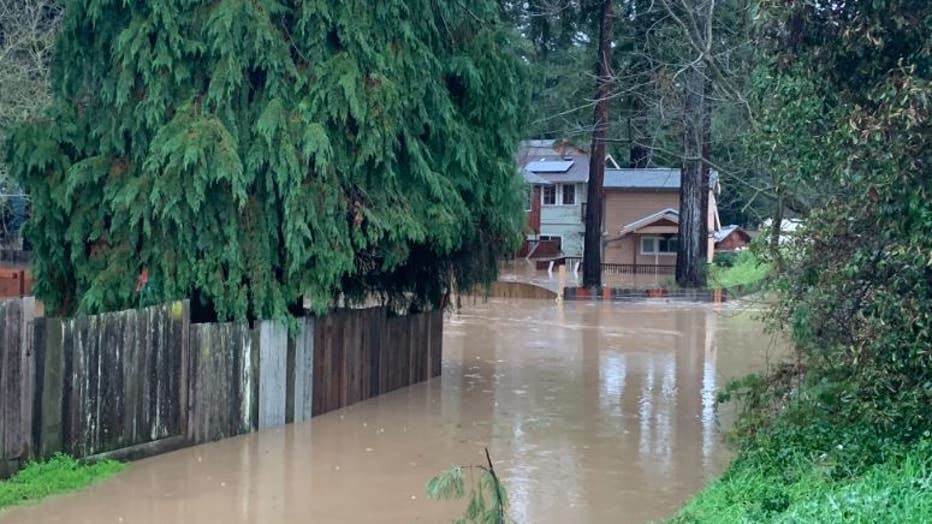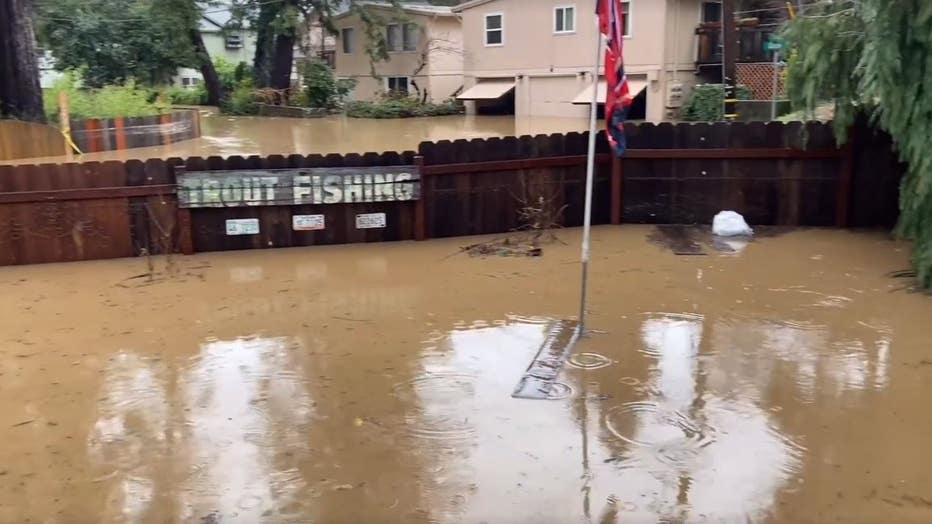 Al Orengo's backyard in Felton Grove was waterlogged with the San Lorenzo River flooded. Jan. 9, 2023
The Associated Press contributed to this report.