CHP says Pittsburg teen struck by hit-and-run driver; family says death doesn't add up
CONCORD, Calif. - Damond Lazenby, the teen who went missing in Concord and whose body was later discovered on the side of Highway 4, was struck by a vehicle, the California Highway Patrol said on Monday. But his family says while this information is helpful, it just doesn't add up. 
Lazenby was 19. His body was discovered last weekend on the eastbound shoulder of the highway, between Port Chicago Highway and Willow Pass Road. His family had reported him missing since New Year's Day. 
Officials with the CHP Golden Gate Division said it appears Lazenby was struck by the right front portion of the vehicle and that the driver fled the scene. "The vehicle is possibly a dark-colored sedan," the agency wrote on their Facebook page. 
The CHP is seeking anyone with information regarding the driver or suspect vehicle to come forward. 
After this update from the CHP, Lazenby's family members said this new information does not tell the whole story. 
They are trying to make sense of how his body turned up on the shoulder of the road in an area that was searched repeatedly. 
Lazenby's family members had previously said his abandoned green Volkswagen had a flat tire. 
They, along with family friends, searched for him since the resident of Pittsburg went missing. 
His mother said she received a call from him at 4 a.m. on New Year's Day, shortly before he disappeared. She said he sounded distraught over the phone, but the family said Lazenby had no mental health issues.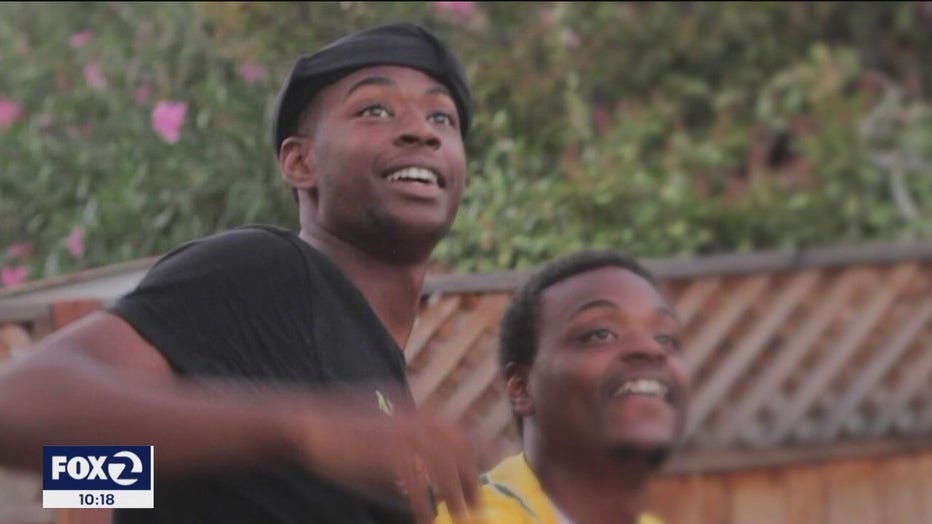 Now, they're saying there are still many unanswered questions. 
"We walked the highway. We didn't see him. We walked all that area. We didn't see him. Then all of a sudden, he appears. I find that strange and I just want some help," said Tanita Lazenby, the victim's mother. 
When discovered, the victim's vehicle was still running and the lights were on, but the front driver side tire was flat. The victim's mother said his cell phone and wallet are still missing. 
"Someone had to see something. Could you please help us? Help us find a way where we could move forward. I can't begin until I know what happened to him," Tanita Lazenby said. 
"That area was so thoroughly checked by several of us at different times," family friend Hilton James said. "I think he was hit and someone got scared." 
Law enforcement did their own extensive search. Lazenby's relatives said it doesn't make sense that a 6'3" teen would not be seen along the side of the road for a week before being discovered. 
"For all of us to come up short including scent dogs, technology, many eyes, and support from family and loved ones to come up short, we just don't buy it," said Jabari Harper, the victim's cousin. 
Lazenby's family said they're grateful he was found, but they want to know who's responsible for killing him. 
"Please come forward because I can't rest until I know what happened to my son, until I know exactly what happened to my son," Tanita said. 
KTVU reached out to the Contra Costa County Coroner's Office for the cause of death, but have not heard back. 
The family is planning a memorial on Jan. 25. 
If you have information about the suspect vehicle you should contact the CHP 24/7 tip line at (707) 917-4491.
SEE ALSO: Family, friends plead for help in locating missing East Bay teen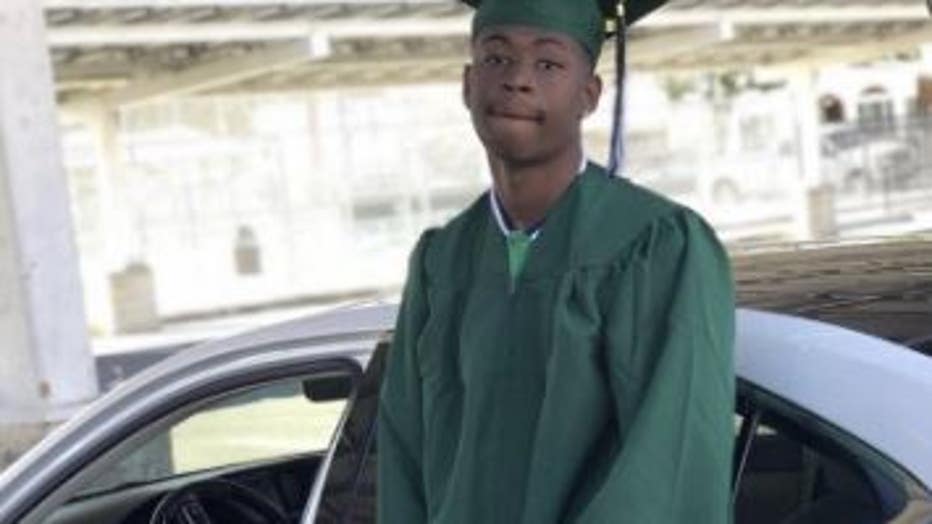 Family and friends of Damond Lazenby, 19, of Pittsburg, Calif. asked the public to help locate the teen. Lazenby was last seen on Jan. 1, 2023 in Concord, Calif.  ( Samanta Barajas)