49ers face enviable problem: Too many stars, not enough apparel in some cases
SANTA CLARA, Calif. - NFL playoff football is fueling a seemingly insatiable appetite in Santa Clara and beyond. Hundreds of 49ers fans milled about the team's store Thursday and snapped up merchandise ahead of Saturday's first-round game against Seattle.
"Wearing that jersey, you feel like you're part of the team. The excitement is there. You're at the party, and you're cheering your team…that's why we buy the jerseys," said fan Greg Yata.
Amid a sea of player jerseys tantalizing true followers, Brock Purdy's #13 is in short supply, at least for women's apparel.
"I was really coming down to get a Purdy jersey for my wife. But they didn't have them," said fan James O'Brien.
Once dubbed "Mister Irrelevant," Purdy's early success solidified him as a star against Tampa Bay. That created demand for his jersey, and a problem for the team store.
The supply of blank jerseys typically kept on hand was used mid-season to make #23 jerseys once Christian McCaffrey was traded to San Francisco.
SEE ALSO: Purdy leads 49ers to 10th straight win, 38-13 over Cardinals
"We were able to really react…messaging one another during the game as it was happening…saying, we think Purdy's gonna be an established starter for us," said Mike Matczak, business strategy & analytics senior manager. "We were pressing jerseys here in-house, for what blanks we had available. And obviously working with fanatics to get a bulk shipment in."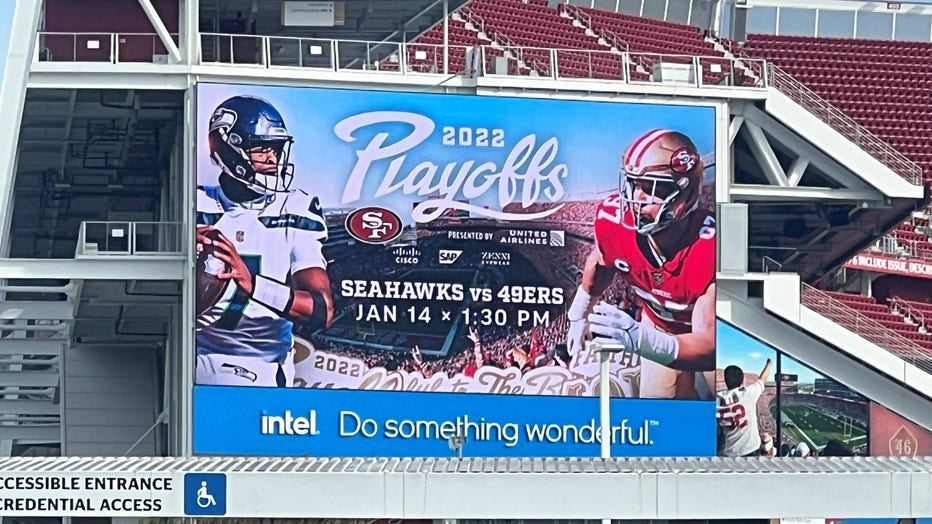 That was in December, and a month later there's still a small lag with supply keeping up with demand. It's a problem of too much of a good thing, and experts said big money hangs in the balance.
"Merchandising is huge. It's estimated that sports merchandise is, globally, about $30 billion," said J.W. Stewart, a professor of sport management at the University of New Haven.
He said part of that pie will impact the Bay Area as the 49ers play in the NFL post-season.
According to Stewart, the 49ers' embarrassment of too many stars and too few ready-made jerseys serves as a cautionary tale for other teams.
"I think if the 49ers keep on winning, and Purdy continues to play the way that he has, we could continue to see a few more delays in the supply chain," he said.
So, those Faithful to the team may need to be patient with it as well, as winning has created all kinds of unanticipated problems.
Jesse Gary is a reporter based in the station's South Bay bureau. Follow him on Twitter, @JesseKTVU and Instagram, @jessegontv